TDIC to showcase its diversified real estate portfolio at Cityscape Abu Dhabi 2017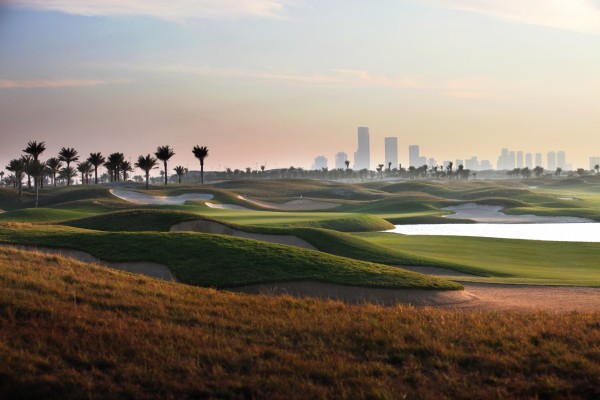 Tourism Development & Investment Company (TDIC), the master developer of major tourism, cultural and residential destinations in Abu Dhabi, announced today that it will be unveiling a compelling selection of residential units on Saadiyat Island at Cityscape Abu Dhabi 2017, taking place from April 18 - 20 at the Abu Dhabi National Exhibition Centre (ADNEC).
Held under the patronage of H.H Sheikh Mohamed bin Zayed Al Nahyan, Crown Prince of Abu Dhabi and Deputy Supreme Commander of the UAE Armed Forces, Cityscape Abu Dhabi is the largest real estate-focussed event and marketplace, renowned for attracting the biggest names in local, regional and international developers, investors and government entities.
It convenes to access the latest developments in residential, hospitality, retail and commercial real estate.
TDIC will present its residential real estate offering available for sale on Saadiyat Island, Abu Dhabi's premier island destination, which promises visitors and residents unparalleled lifestyle experiences.
TDIC's stand at Cityscape Abu Dhabi 2017 will guide visitors through a preview of the distinctive apartments available for purchase in Mamsha Al Saadiyat, the first development of its kind in the Saadiyat Cultural District, and home to the single largest collection of acclaimed cultural assets in one setting: Zayed National Museum, Louvre Abu Dhabi, Guggenheim Abu Dhabi and Manarat Al Saadiyat.
Potential buyers will also have a chance to purchase the remaining stock of villas in Jawaher Saadiyat, characterised by spectacular views of the adjacent golf course.
Saadiyat Lagoons District, the lifestyle inspired, affordable and fully-integrated residential community in the heart of Saadiyat Island, with also have units available for purchase.
Mohamed Khalifa Al Mubarak, Chairman of TDIC, said, "Saadiyat Island offers high value proposition and is today home to a number of distinctive projects that reflect the contemporary lifestyle and culture unique to the community here."
"No other all-inclusive destination offers an extensive portfolio of renowned tourism, retail and leisure amenities, as well as leading educational and academic institutions like New York University Abu Dhabi and Cranleigh Abu Dhabi School, and world-class museums, all on one location and only a short drive from mainland Abu Dhabi," Al Mubarak Added.
TDIC will also be launching contemporary villas in the gated community Jawaher Saadiyat, which offers views of the Saadiyat Golf course designed by Golf Champion Gary Player.
Jawaher Saadiyat which is expected to be completed in 2018, is located close to Mamsha Al Saadiyat where the residents can get easily to the facilities, restaurants and retail outlets available within.
Stretched over 1.4 km across the beach, Mamsha Al Saadiyat expected to be completed by 2018, promises prospective buyers a distinctive lifestyle concept unlike any other residential development of its kind in the region, with beachfront living, proximity to amenities that provide a fitting backdrop for an inspired and immersive experience.
An exclusive selection of units will be available for purchase at this year's edition of Cityscape Abu Dhabi, following a successful first phase launch which witnessed the uptake of all available units within two days.
Commenting on TDIC's participation at Cityscape Abu Dhabi 2017, Sufian Hasan Al Marzooqi, CEO of TDIC said, "Our residential projects on Saadiyat Island offer the promise of unique living in an inspired destination. Through a showcase of architectural superiority, backed by pristine beaches, panoramic views, landscaped surroundings and a variety of amenities, we aim to develop Saadiyat Island into the dream residential community and destination."
TDIC will also be launching additional residences across the vibrant nature-based lifestyle Saadiyat Lagoons District.
The residential development projects are proceeding ahead of schedule, with growing interest and sales from homeowners and investors indicative of the enviable quality of life available on Saadiyat Island once construction across the destination's projects is complete.
"We encourage investors looking to invest in prized real estate, to visit our stand at Cityscape Abu Dhabi for an interactive glimpse into our diverse portfolio of assets," Al Marzooqi added.
Tourism Development & Investment Company (TDIC) will be located at 7A10, between Halls 7 and 8, at Cityscape Abu Dhabi.
Follow Emirates 24|7 on Google News.