Tough targets put Alcatel-Lucent CEO in spotlight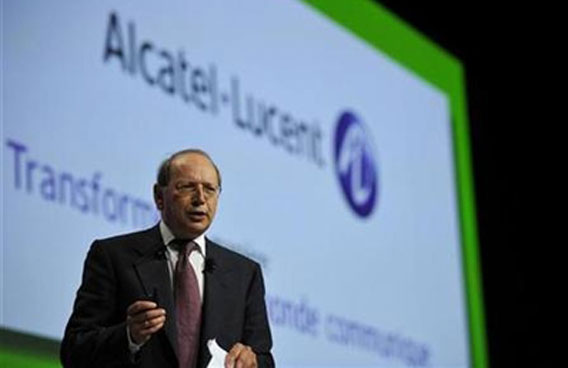 France's Alcatel-Lucent will on Thursday lay out its targets for 2011, with investors keen to see whether CEO Ben Verwaayen delivers on a long-awaited turnaround of the struggling telecoms gear maker.
The group, which competes with larger rivals Ericsson of Sweden and China's Huawei, had aimed to hit 5-9 percent operating margins this year as part of Verwaayen's three-year quest to fix the company.
Some analysts expect Verwaayen to scale back those ambitions as the company strains against a high cost base and its weak position in wireless markets.
Alcatel-Lucent has struggled to restore profitability and generate cash since it was formed in a merger in 2006.
Verwaayen, a Dutchman who formerly led BT Group before taking over at Alcatel-Lucent in September 2008, has pledged to make the equipment maker a "normal" company with positive free cashflow by the end of the year.
The road has been bumpy though: the company in November had to go back on its promise to break even on a free cashflow basis this year, due to the cost of resolving a parts shortage.
Analysts expect Alcatel-Lucent to post 2010 revenue up 3.8 percent to 15.74 billion euros ($21.48 billion), yet post a loss on a net income basis, according to Thomson Reuters I/B/E/S.
Sales in North America, where it brings in about one-third of its revenue through big contracts with AT&T and Verizon, are likely to be key this year.
U.S. operators are investing heavily in fourth-generation wireless rollouts to cope with a surge in data traffic.
Analysts expect telecom operators' capital spending has hit a trough and will now expand. Researchers predict they will boost spending on equipment by 1.6-2.5 percent this year, led by the U.S. and renewed growth in Europe, Middle East and Africa.
Follow Emirates 24|7 on Google News.