UAB net up 10% despite 122% jump in provisions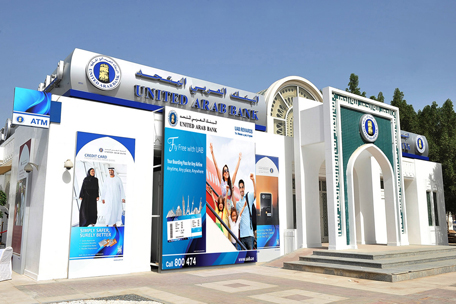 Despite substantial surge in provisions, Sharjah-based United Arab Bank's net profit for 2014 increased 10 per cent to Dh605 million on the back of rise in fees and interest and non-interest income.

Provision charges in 2014 jumped 122 per cent to Dh374m compared to Dh168m in 2013, the bank said in a statement.

Its Board of Directors proposed cash dividend of 10% of the paid-up capital amounting to Dh114.6m, along with a share dividend of 20 per cent of the paid-up capital amounting to Dh229.2m.

Sheikh Faisal Bin Sultan Bin Salem Al Qassimi, Chairman of the Board of Directors, said, "Across the year we continued to make substantial progress to become a more efficient retail and commercial bank."

Paul Trowbridge, Chief Executive Officer, said: "In 2014 the bank continued to intensify its focus on customers, improve efficiency and grow profitability. UAB's growth journey remains on track, with our strategy continuing to yield sustainable results within an increasingly competitive environment. Backed by solid fundamentals and an expanding presence in the market, UAB was successful in growing both its loan portfolios and customer deposits."

The bank reported operating profit of Dh979m, up 36% on 2013. Total income increased at a similarly significant rate of 32% to Dh1.373bn, with robust performance across both net interest income and non-interest income, up 28% and 46% respectively versus prior year.

Non-Interest Income increased to Dh364m, driven primarily by net fees and commissions Dh121m.

Operating expenses rose to Dh394m versus Dh319m in 2013 while the bank's cost to income ratio improved to 28.7% against 30.6% reported in the prior year.

Total loans and advances improved 17% to Dh17.9bn versus 2013, with growth across all business units. Customer Deposits increased 24% in the same period to stand at Dh18.7bn.

The bank is rated Baa1 by Moody's with a stable outlook.
Follow Emirates 24|7 on Google News.