UAE building costs among highest in Gulf countries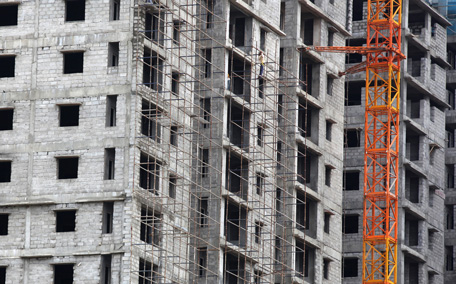 The UAE is the second most expensive GCC country for construction, according to annual report released by EC Harris, an Arcadis company and global built asset consultancy firm.

The Arcadis International Construction Cost study benchmarks building costs in 43 countries across the globe and found that relative construction costs have been affected by currency fluctuations, commodity prices and increasing demand for development in many recovering economies throughout the year.

"Investment on social infrastructure, economic diversification investment and event-driven construction are three key trends positively influencing construction spend in the region," said Christopher Seymour, partner and head of UAE property at EC Harris.

"UAE is a relatively small market when compared to others on the rankings and is less impacted by fluctuations in global currencies whereby market constraints are driving inflation and price movements."

In the Gulf region, costs remain relatively modest, despite high levels of investment in transport infrastructure, such as the $200 billion GCC rail network, and extensive event-led construction in the shape of Qatar's successful World Cup bid and Dubai's 2020 World Expo. What remains to be seen is what impact the ongoing instability in the Middle East and recent weakness in oil prices will have on spending plans and, consequentially, pricing.

Seymour said: "Whether the recent weakness in oil prices has a short or medium-term impact on construction, spending plans will become clearer in 2015. Abu Dhabi is best placed to be able to continue to fund budget commitments, but with oil trading hovering around $50/barrel earlier this month, it is possible that current and capital spending priorities may come under review."

The top ten most/ least costly countries for construction in 2014 are below:

Switzerland is the most expensive country in the world for construction while Japan and Singapore have seen significant relative cost reductions over the last year. In contrast to last year's index, European countries dominate the top ten. This is due, in part, to the ongoing economic recovery in the likes of Germany and France, which is gradually translating into contractors demanding more for their services. Meanwhile, currency devaluation in many emerging markets means that relative costs have dropped considerably in these areas. Costs in the likes of India, Indonesia, Malaysia, Thailand and Vietnam are now around 35 per cent less that of the UK.
Follow Emirates 24|7 on Google News.