UAE Dirham appreciates against top non-dollarised trade partners during Q2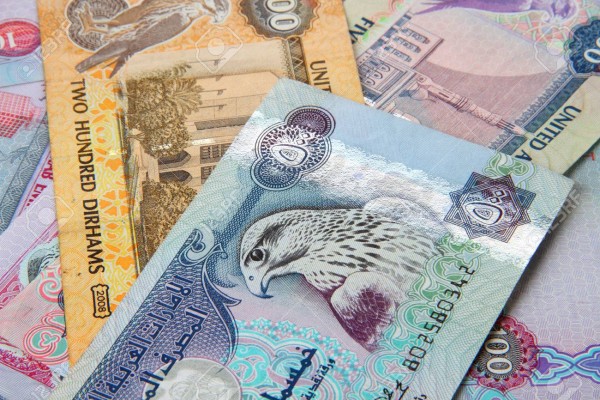 The UAE Dirham has continued to appreciate in Q2 2018 against the currencies of the country's top 10 non-dollarised trade partners, according to Central Bank of the UAE statistics.
From the import side, the weighted Dirham's appreciation against its top-10 non-dollarised import partners, which claim 52.3 percent of the UAE total imports, was 1.3 percent, with the highest quarterly appreciation recorded against India's Rupee at 4.03 percent and 3.16 percent over the EURO.
The recent decline in the Chinese Yuan against the US currency bolstered the UAE Dirham against RMB with 0.3 percent during Q2.
China is considered the UAE' top import exporter ,accounting for 18.7 percent of the country's import.
The UAE currency also appreciated against the Japanese Yen by 0.78 percent, and 0.75 percent against Korea (South) Won and 2.35 percent against the GB Pound and 3.94 percent against Swiss Franc.
In terms of the non-oil exports, the UAE currency appreciated 2.09 percent during the Q2 against the country's top10 non-dollarised export partners.
Dirham appreciated 4.03 percent versus Idnia's Ruppe - India is contributing 10.7 percent of the country's non-oil exports. During the Q3, the UAE currency continues to gain momentum against Iraq's Dinar, which was up 0.59 percent and Pakistan's Rupee which rose by 5 percent on a quarterly basis. The non-oil exports of the two countries combined account for 6.42 percent of the UAE's non-oil exports.
The UAE currency appreciated as well on an annual basis against the currencies of the country's non-oil export partners until the Q2 2018, gaining 2.05 percent backed by its appreciation of 3.9 percent against Indian Rupee and 11.4 percent Pakistan's currency.
The average nominal exchange rate appreciated 2.4 percent during the Q2 2018 as compared to the preceding quarter following a depreciation of 2.7 percent during Q1 of the same year.
The real exchange rate which takes into consideration the difference in inflation between the UAE and its trade partners, appreciated 1.2 percent during Q2 2018.
Follow Emirates 24|7 on Google News.