UAE economy to surge 4% in 2011: report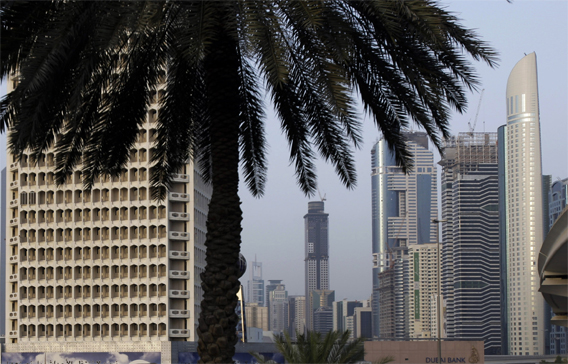 The UAE's economy, the second largest in the Arab world, is projected to sharply rebound by nearly four per cent in 2011 after slow growth in 2010 and a contraction in the previous year, a key Saudi bank said on Tuesday.
Higher oil production and prices will also likely boost the country's nominal gross domestic product by nearly $24.5 billion while inflation is also expected to gain pace due to high global commodity prices, the Saudi American Bank Group (Samba) said in its quarterly economic bulletin.
Its figures showed the UAE's real GDP shrank by around 1.1 per cent in 2009 because of lower oil prices and output before it recovered by nearly 1.7 per cent in 2010. It forecast growth this year at nearly four per cent.
Nominal GDP swelled from around $223 billion in 2009 to $239.8 billion in 2010 and is projected to climb to about $264.3 billion this year, Samba said.
It projected inflation in the UAE to soar to four per cent this year from only around 0.9 per cent in 2010 and 1.2 per cent in 2009.
Inflation in the country hit a record annual high of about 12.3 per cent in 2008 mainly because of a surge in rents and food prices, weakening dollar and strong domestic demand.
The report projected the UAE's oil production would grow from around 2.27 million bpd in 2010 to 2.4 million bpd in 2011 and said the increase would ally with higher crude prices to turn a budget deficit in 2010 to a surplus of around 5.4 per cent of GDP this year. The country's current account surplus will also widen from about 8.5 per cent to 13.9 per cent in the same period.
Follow Emirates 24|7 on Google News.