UAE loses Dh1 trillion to illicit capital outflows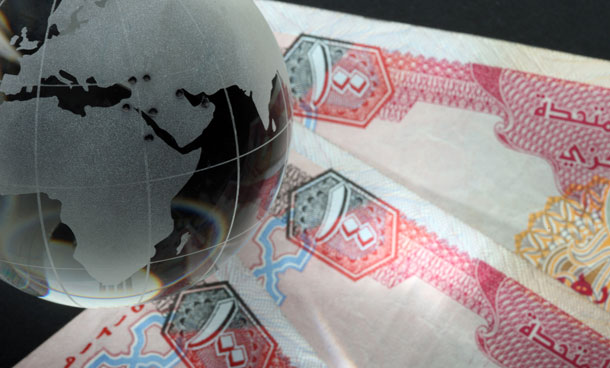 The UAE lost over a trillion dirham in illicit capital outflows during the 2000 and 2008 period and was placed among the top 10 countries worldwide, according to a study by Washington-based think-tank Global Financial Integrity (GFI).
Illegal capital outflow hit Dh1.013 trillion ($276 billion) during the 9-year period, ranking the country sixth globally after China, Russia, Mexico, Saudi Arabia and Malaysia.
In all, four Gulf countries – Saudi Arabia, UAE, Kuwait and Qatar – have been placed among the world's top ten nations, combined losing $958 billion (Dh3.15 trillion) to illegal capital outflow over the nine years. Saudi Arabia was the biggest loser with estimated loss of $302bn, followed by the UAE ($276bn), Kuwait ($242bn) and Qatar ($138bn).
Illicit flows involve capital that is illegally earned, transferred, or utilised and covers all unrecorded private financial outflows that drive the accumulation of foreign assets by residents in contravention of applicable capital controls and regulatory frameworks. Hence, illicit flows may involve capital earned through legitimate means such as the profits of a legitimate business.
It is the transfer abroad of that profit in violation of applicable laws (such as non-payment of applicable corporate taxes or breaking of exchange control regulations) that makes the outflows illicit.
The report - Illicit Financial Flows from Developing Countries: 2000-2009 - revealed that illicit outflows have increased to a range of $1.26 trillion to $1.44 trillion in 2008 and, on average, developing countries lost between $725 billion to $810 billion per year over the nine-year period 2000-2008.
Raymond Baker, Director of Global Financial Integrity, said that figures showed such outflows rising to some $1.26 trillion during the last recorded year of 2008. "Skyrocketing prices for oil, other minerals, and foodstuffs, generated funds which easily escaped abroad. We regard our figures as conservative, since they do not include smuggling, some forms of trade mispricing, and asset swaps."
GFI projected that in 2009, illicit flows from developing countries will grow by just 2.9 per cent to $1.30 trillion from $1.26 trillion the year before. This represents a significant slowdown from the 18 per cent rate of growth over the period 2000-2008 mainly due to a decline in trade mispricing resulting from a slowdown in world trade in the wake of the global financial crisis.
The top five Asian countries with the largest total illegal capital flight during 2000-2008 are China ($ 2.18 trillion), Malaysia ($291 billion), Philippines ($109 billion), Indonesia ($104 billion), and India ($104 billion). On average these five countries account for 96.5 per cent of total illicit flows from Asia and 44.9 per cent of flows out of all developing countries.
Follow Emirates 24|7 on Google News.