UAE residents' alert: Personal loan rates decline by 30%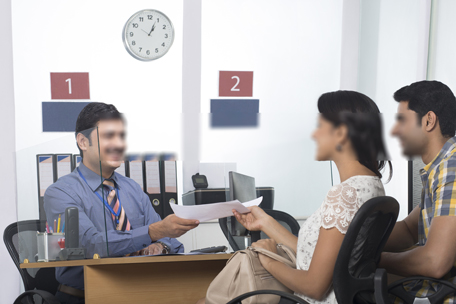 Banks in the UAE are flush with cash, thanks to a growing economy and business development, both international as well as local and regional.

It is natural, then, that banks and other financial institutions have been more than willing to lend customers by offering attractive rates due in a bid to grow their loan books.

While interest rates in years right after the financial slowdown were quite high, there's good news in store for residents in the market for a personal loan right now.

According to bankers, interest rates have been steadily declining of late.

Farhad Irani, head of retail banking group at Mashreq bank, says the cost of money has gone down dramatically and there is excess liquidity in the market.

"Interest rates on personal loan have gone down a lot in the last one year from an average of 9.5-10 per cent to 6.5-7 per cent, a reduction of 30 per cent," Irani told Emirates 24l7 in an interview recently.

In 2015, the situation will continue to remain the same as no major shift in liquidity is expected, says Irani. "I think it will continue to be steady as it goes."

R. Sivaram, Head of Retail Assets and Cards Business at Emirates NBD, agrees with Mashreq's Irani.

"Interest on personal loan has been coming down for two reasons – there is a lot of liquidity and every bank wants to grow assets and also lot of new banks coming to markets offering teaser rates which are lower… So there is more competition and benefit for the customer," said Sivaram.

Interest rate on a personal loan (on flat basis) averaged 5.5 per cent last year, he said, adding that there is pressure on pricing because more banks want to go after customers and increase market share.

Recently, HSBC and Ajman Bank have announced personal loan interest rates of 5.99 and 3.99 per cent, respectively.

According to the UAE's latest Central Bank estimates, loans and advances declined 0.3 per cent month-on-month in December 2014 but registered an 11.8 per cent growth annually.

Loans and advances fell to Dh1.218 trillion in December 2014 from Dh1.222 trillion in the previous month. They totaled Dh1.090 trillion at the end of December 2013.

"In terms of personal loan growth, overall 2014 was a good year. However, there is always a challenge at the macroeconomic front especially those things which are beyond our control – for example oil price's impact on the economy," said the head of retail assets and cards business of Dubai's largest bank by assets.

According to an analyst, some of the local banks have not been able to grow their retail business strongly and have resorted to cutting rates on personal loans.

Follow Emirates 24|7 on Google News.