UAE residents dilemma: Rents or long commutes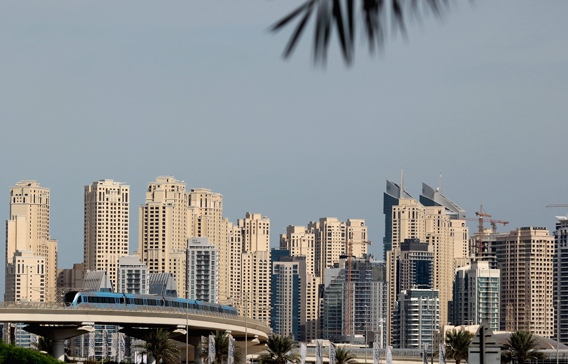 Though you may have taken a conscious decision to rent an apartment in Northern Emirates and endure long commute to Dubai every day, the chief of Dubai Municipality suggests that residents should try and live close to their work place.

"We always want to encourage people to live close to their offices instead of travelling. Besides, we always encourage them to use mass transportation, such as the Metro and buses," Director-General Hussain Nasser Lootah told 'Emirates 24|7' recently.

"It is 'affordable' here, but people have to choose the right way… If you compare the areas (rents), you should also consider the cost of transportation, and time wasted in travelling."

When asked if the government will come out with any regulations to provide 'affordable' housing in Dubai, he said: "We feel the government does not need to make any regulation… all developers are providing these houses. We are concerned about green buildings and quality of building."

Cluttons, a real estate consultancy, said surging rents, driven by the exceptionally strong underlying demand, which was linked to the robust economic growth, has meant that household finances were coming under tremendous pressure on several fronts with a huge pent up demand for affordable housing.

In November 2014, a report by Asteco, a property consultancy, said rents in Ajman, Umm Al Quwain and Ras Al Khaimah were almost two to three times lower than Dubai's most affordable communities.

In January, Abdulla Rafia, Abdulla Mohammed Rafia, Assistant Director-General for Engineering and Planning Sector, Dubai Municipality, said the municipality was working on building self-contained communities, encouraging people to live near their workplaces.

"Townships that reduce the amount of commuting residents undertake is part of our plan for Desert Rose and we believe any part of the city can adopt this principle."

The Dh30 billion developments, being built near Al Ruwaya and Emirates Road, will consist of 20,000 homes for UAE nationals and another 10,000 units for expatriates in the affordable category. It will have a network of buses, light rail, and paths for pedestrians and cyclists.

"In Dubai you would have seen in the past 24 months that there are congested roads all over the place. The reason for this is not that there are not enough roads or interchanges it is just that the population is not split correctly.

"We don't want a future Dubai that is totally congested. We can't have the metro line go to every house, but we need to set some policies to relieve us from the traffic jams that we have now," Rafia had stated.
In February, Lootah had said that Dubai was contemplating new regulations to limit the number of cars on roads and persuade residents to use more of public transport.

Follow Emirates 24|7 on Google News.