UAE to be second fastest growing economy in Mena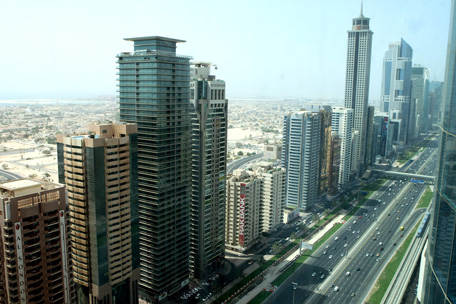 The UAE will be the second fastest growing economy in the Mena region for the second consecutive year in 2015 after Qatar despite a slight slowdown in economic growth, reflecting no major impact of lower oil prices on the economy, according to a forecast released by an international credit insurer on Wednesday.

The UAE GDP growth will slow down to 4.2 per cent this year from 4.3 per cent last year compared to Qatar's 6.2 per cent growth in 2015, Coface Group said.

Seltem Iyigun, Economist for the Middle East and North Africa region at Coface, said in the report titled 'Panorama' that the outlook for oil exporting countries remains more favourable with the exception of Libya, Iran, and Iraq, backed by strong growth and significant financial surpluses as most of these countries remained free of conflict.

The growth would remain solid on high public spending for mega projects and the improvement in security issues. But their fiscal surplus is expected to slightly decline in the upcoming period mainly due to the drop in oil prices and high government spending.

The rise in public expenditure leads to a constant upward pressure on the fiscal balance, exposing public finances to risk of further decline in oil prices. The strengthening of economic diversification also remains a major challenge for oil exporting countries, it said.

The growth in the Mena region is expected to stand at 2.6 per cent in 2014 and to accelerate to 3.2 per cent in 2015 on the back of global economic recovery and preliminary signs of political consensus in some countries of the region. However the growth performance will continue to stand below the 2000-2010 average of 5.4 per cent.

International Monetary Fund on Tuesday forecast 3.3 per cent growth for Mena – 0.6 per cent lower than its previous estimate published in 2014.

The GCC countries are expected to grow 4.2 per cent in 2014 and 4.1 per cent in 2015, leading the economic growth in the region on the back of robust non-hydrocarbon activities and large budget surpluses.

GCC to post surplus despite drop in oil price

Despite a steep drop in crude prices, Seltem Iyigun said the oil-exporting GCC countries will post 13.4 per cent current account surplus this year, a drop of 4.4 per cent compared to the previous year.

The UAE, Kuwait and Qatar would have wide fiscal surpluses while Bahrain and Saudi Arabia are expected to record fiscal deficits in 2015. Kuwait, which possesses ample oil reserves, is seen to have continuously highest surplus to GDP ratio across the GCC region, Coface Group said.

The oil-exporting countries in the Middle East and North Africa – mainly GCC – are expected to grow faster than their oil-importing counterparts this year, having a little impact on their growth, the study said, adding that after a period of political and social turmoil, the economic activity is gaining strength in the Mena region.

"Although the fiscal situation is better in the oil exporting countries, the outlook may deteriorate in the upcoming period in line with the decline in oil prices. The budget balance to GDP ratio continues to gradually decline in these countries since 2012 and Coface estimates the ratio to decline as low as to 4 per cent in 2015," said Iyigun.

The credit insurer estimated Brent prices to stand on average at $90 in 2014 and at $75 in 2015.
Follow Emirates 24|7 on Google News.