US says China is increasing state's economic control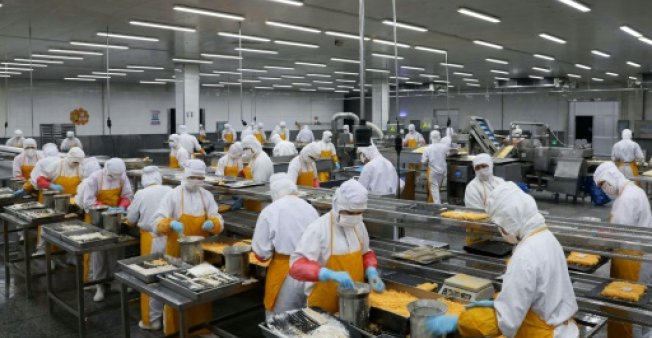 The United States on Thursday accused China of falsely claiming that it was working to open its economy, insisting that Beijing's real goal was to deepen the state's economic control.
In a blistering attack delivered to the World Trade Organization's top body, US Ambassador Dennis Shea rejected Chinese assertions that it had satisfied the conditions of WTO membership.
"China has not been moving toward a fuller embrace of market-based policies and practices since it joined the WTO in 2001," Shea told a General Council meeting.
"In fact, the opposite is true. The state's role in China?s economy has been increasing," he added, according to prepared remarks distributed by the US mission.
"For China, economic reform means perfecting the government's and the Communist Party's management of the economy."
Shea then turned to China's presentation at the country's WTO trade policy review earlier this month, where a senior delegation said Beijing was committed to "open, transparent, inclusive and non-discriminatory" trade.
"China's portrayal of itself is not accurate, of course, as we all know," Shea said.
President Donald Trump's trade team has expressed multiple frustrations with the 164-member WTO, but in recent weeks the organisation's failure to properly discipline China has taken centre-stage.
Washington has argued that WTO's rules, which have not been meaningfully updated since the body's founding in 1995, are inadequate to deal with an economy like China -- a global powerhouse where the government, ruling party and military are invested in the economy with limited transparency about their activities.
And, unlike with other Trump initiatives, the US has allies in its bid to modernise the WTO to check the China's private sector involvement.
While the reform push remains in its early stages, the European Union and Japan are reportedly working on proposals tailored to force a change in Chinese behaviour.
- 'Up to China' -
WTO director general Roberto Azevedo told reporters on Wednesday that the current scrutiny of China was natural given its mounting strength.
"I think people are just looking at everything that China does," he said.
Azevedo added that while the WTO has rules in place restricting a state's private sector influence, the Chinese economy may have evolved in ways that circumvent those rules.
After rules are written, "you begin to have grey zones, grey areas, because new practices come up," Azevedo said.
"I think that is the situation with China."
Shea called on WTO members to recognise that without reform the organisation would be irrelevant, while putting the onus to act squarely on Beijing.
"The WTO itself does not currently provide the tools needed to bring about... change. Rather, if the necessary change is to take place, it?s up to China," Shea said.

Follow Emirates 24|7 on Google News.