Work on Apple's new HQ to start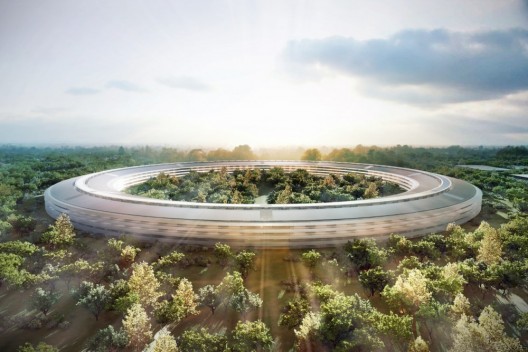 HP finally paves way for Apple at Cupertino. The HP office at its 100 acre site in Cupertino has been completely demolished as work on the Apple's new spaceship styled headquarters is set to start soon.
Apple purchased the site from HP and merged it with another 76 acres it owns nearby taking the total to 176 acres. Work on the demolition started in November last year as soon as it received approval from the Cupertino City Council.
It is estimated that the main construction work on the new campus which is a 4-storey oval shaped glass tower in an area of 2.8 million square feet would start soon and would take about three years to complete.
A video of the demolition work was recently posted on YouTube.


According to reports, the construction work on the project has been awarded to a joint venture of DPR and Skanska – the general contractors. NCM Demolition & Remediation is the subcontractor for the demolition work.
Norman Foster, who designed the new campus is the chairman of Foster+Partners. The architectural firm has designed several projects in the United Arab Emirates including the Al Raha Beach Development in Abu Dhabi and The Index Tower in Dubai.
The oval shape design of the new mile-long campus gains inspiration from the London Square, with a large park in the centre.
The campus apart from housing the company's headquarters will have several underground facilities.
The roof of the structure will be covered with solar panels – 700,000 of them – enough to generate 8 megawatts of power.
In a recent interview with Architectural Record, Foster said the new Apple campus although quite long is still very compact and easy to move around like a city airport.
The building will in itself house about 12,000 employees.
"But the wellness center — the fitness center — is probably responding to the needs of the entire Apple community in Silicon Valley, which is 20,000-something. Also, another building on the site is the presentation center, which will allow Apple to do the kind of things like product launches that otherwise would require space in San Francisco or wherever," he said.
According to Foster, the scale of the building is further broken down "by cafés and lobbies and entrances. Then, a significant segment of that circle is the restaurant, which opens up to the landscape."
Steve Jobs had envisioned that this to be the best office building in the world. The site itself is so environmentally-friendly that special care was taken to ensure that trees were not uprooted or destroyed during the demolition.
Follow Emirates 24|7 on Google News.