Yemen denies cyber-attacks on Saleh website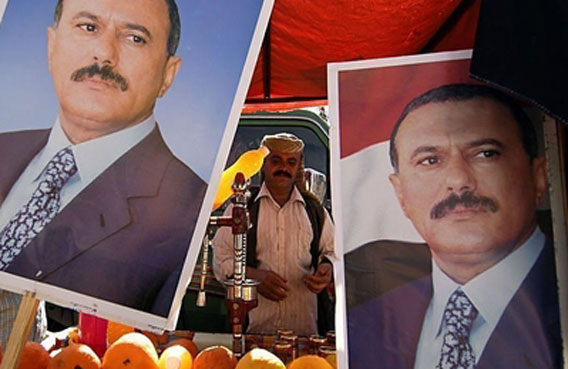 Yemen has denied that the website of President Ali Abdullah Saleh - the target of anti-government protests - was brought down by hackers this past week, its official news agency said.
"An official in the ministry of communication and information technology denied reports claiming that the website of President Ali Abdullah Saleh was hacked" on Thursday, the Saba news agency said in a dispatch late Friday.
"The president's website, which is directed by Saba, has been operating normally round the clock and was not hacked."
AFP tried in vain to access Saleh's website (presidentsaleh.gov.ye) on Thursday following calls by a loose-knit group of global hackers known as Anonymous for attacks on the site.
The site was functioning as normal on Saturday.
Valleywag, a Silicon Valley blog owned by the Gawker network, said the cyber attacks on official Yemeni government websites had been dubbed "Operation Yemen" in Anonymous chat rooms.
Tens of thousands of Yemenis staged a "day of rage" in Sanaa on Thursday against Saleh, mirroring the ongoing protests in Cairo demanding the ouster of Egyptian President Hosni Mubarak.
Follow Emirates 24|7 on Google News.