'Citywalk' launched in Dubai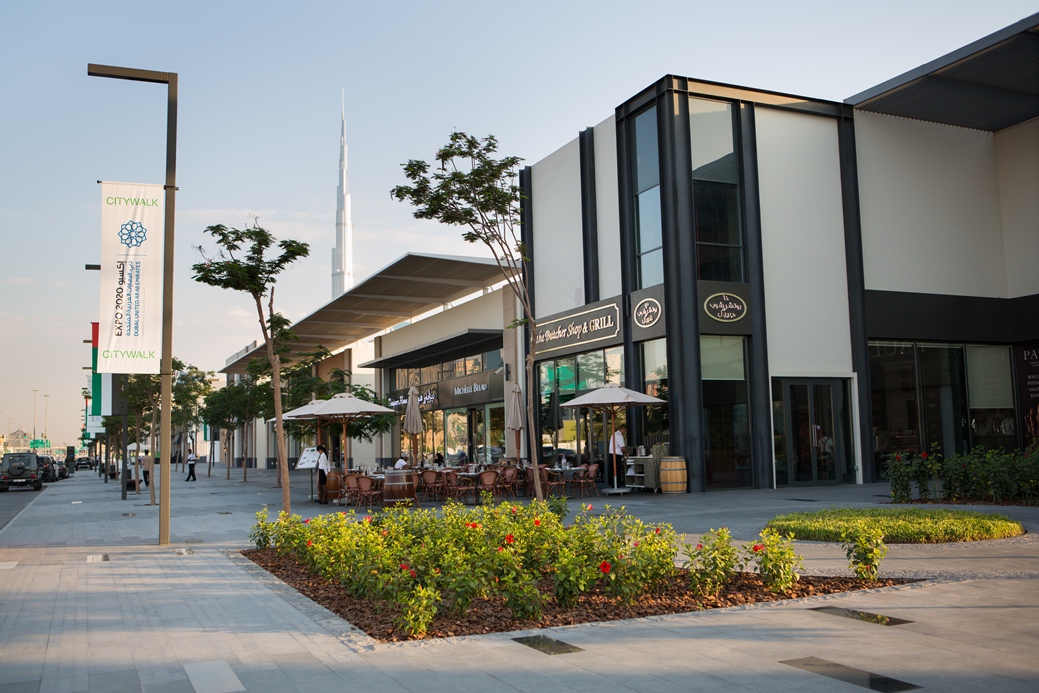 Citywalk by Meraas Holding is the all-new outdoor lifestyle concept and destination where Dubai gets together and is the latest addition to the emirate's portfolio of luxury shopping destinations.
The development spans an area of 13,000 square metres and includes 350 metres of uninterrupted retail frontage. Citywalk is set to introduce innovative concepts in food and beverage at its 52 outlets, as well as showcase leading fashion brands, some of which are set to mark their regional foray.
With a total GLA of 10,000 square meters, Citywalk is flanked by a grand tree-lined walk evocative of European streets. Some 600 parking spaces and a unique water feature as well as children's play area that can transform into the ideal venue to host intimate concerts, weekly markets and exhibitions are significant highlights that are anticipated to draw increased footfall to the new lifestyle outdoor concept.
Citywalk features a bustling public square for people to meet, relax and enjoy a meal overlooking a lake - the outdoor concept's centre-piece. With splendid views of the Burj Khalifa in the foreground, Citywalk offers a sensational shopping and dining environment.
Fahad Kazim, Chief Commercial Officer of Meraas Holding, said: "Citywalk has been strategically designed keeping in mind the retail and culinary preferences of both the national and expatriate societies that call the UAE their home. As a city that thrives on its retail culture and tourism revenues, Dubai certainly has some of the most sophisticated malls in the world, and always embraces the latest products and concepts. This is why we have tried to ensure that Citywalk's identity, inspired by promenades and other world famous outdoor facilities, is as unique as its location."
Kazim added: "We are excited about the prospects for Citywalk, considering the way Dubai is moving forward. People in this emirate have always been receptive to innovative ideas and themes, and Citywalk's uniqueness and dynamic retail mix of outlets are certain to appeal to residents and tourists alike. We believe Citywalk will prove a major crowd-puller in attracting visitors from other parts of the UAE and the wider region as well."
Developed by Meraas Holding, Citywalk is conveniently located at the junction of Al Wasl and Al Safa Road. Citywalk can be accessed from Sheikh Zayed road, via exit D71 towards Jumeirah, and is a mere 15-minute walk from the Burj Khalifa Metro Station.
Food and Beverage: Rice Creamery, Yoku Moku, Ferre Chocolate Bar Concept, Il Cafe De Roma, Hummingbird Bakery, La Postretria, Jessica, Earth Fruits Yogurt, Hollywood Burger, Mo's Restaurant, Pappa Roti, Brandi Pizzeria, Miskeh, Silver Fox, Paul, Just Falafel, Butcher's Shop, Pei Wei, Starbucks, Subway, Sapori Di Bice, Nar, the Noodle House, Edo Sweets, Y by Yabani, Burger Joint
Retail Stores: Zmilelee, Crea & JNBY, Sauce in the Hood, She Moves, Rivoli, Roberto Cavalli Décor, Designer's Club, Michelle Belau, Al Jabr Optical, Mothercare, Toushih, Caboodle, Early Learning Centre
Beauty and Spa: Poupa Salon & Nail Spa, 1847, Sephora, N. Bar
Fitness: Physique 57
Health: Boots, Holland & Barrett,
Supermarket: Spinney
Follow Emirates 24|7 on Google News.