Clinton rebukes Israel over settler homes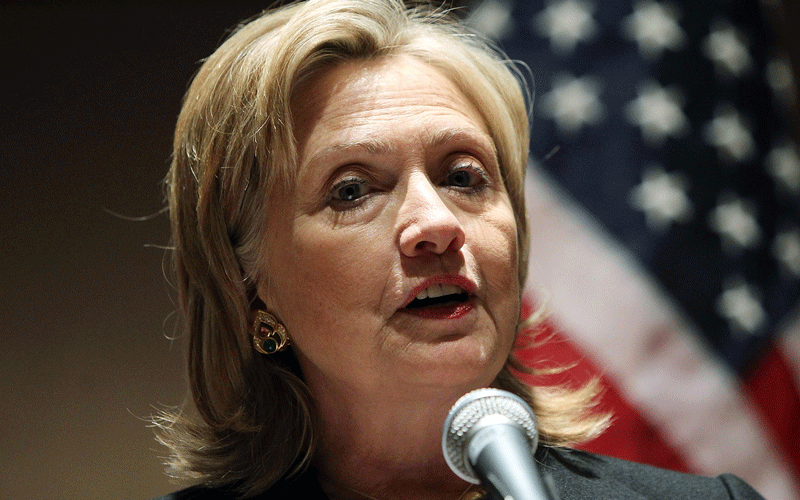 US Secretary of State Hillary Clinton has rebuked Israel for plans to build new settler homes, saying it sent a "deeply negative signal" about Israel's ties to its top ally.
In unusually harsh words, Clinton told Israeli Prime Minister Benjamin Netanyahu that Washington strongly objected to the announcement made during a landmark trip to Israel by US Vice President Joe Biden.
"The United States considered the announcement a deeply negative signal about Israel's approach to the bilateral relationship," the top US diplomat told Netanyahu in an early Friday morning telephone call.
Her comments were backed by the Middle East Quartet -- made up of the European Union, the United States, Russia and the United Nations -- which said in a statement it "condemns Israel's decision to advance planning for new housing units in East Jerusalem."
The Quartet said that unilateral actions taken by either party to the Middle East peace process "will not be recognised by the international community."
Clinton heaped further scorn on the Jewish state's announcement after speaking with Netanyahu.
"The announcement of the settlements, the very day that the vice president was there, was insulting," she told CNN in an interview.
"I mean, it was really just an unfortunate and difficult moment for everyone."
It was an unusually strong rebuke from the United States for its main regional ally, and almost unprecedented in decades of strong ties.
In June 1990, secretary of state James Baker, frustrated by the intransigence of Israel's then-prime minister Yitzhak Shamir, told the Israelis: "When you're serious about peace, call us."
But while today's frustration also stems from the stalemated Middle East peace process, the political landscape is completely different, analysts said.
"Clinton and Biden are very close friends to Israel. Bush and Baker weren't so close," the analyst said, asking to remain anonymous, referring to the former president George H.W. Bush.
A member of Clinton's close entourage said she was clearly "frustrated" by the announcement which came just as the US was hoping to coax the two sides back to the negotiating table.
The Israeli interior ministry announced Tuesday during Biden's visit that 1,600 new settler homes would be built in predominantly Arab east Jerusalem triggering swift fury among Arab and Palestinian leaders.
Clinton told Netanyahu that "she could not understand how this happened particularly in light of the US strong interest in Israel's security," State Department spokesman Philip Crowley told reporters.
"And she made clear that the Israeli government needed to demonstrate not just through words, but through specific actions, that they are committed to this relationship and to the peace process."
Netanyahu, who is due to address the powerful pro-Israeli American Israel Public Affairs Committee (AIPAC) annual conference in Washington from March 21-23, has apologised for the timing of the announcement.
The Palestinians see east Jerusalem as the capital of their promised state while Israel, which seized it in the 1967 Six Day War and later annexed it in a move not recognized by the international community, considers the city its eternal and indivisible capital.
Palestinian president Mahmud Abbas said earlier he would not enter into any negotiations with Israel until the Jerusalem settlement project was frozen, while the Arab League withdrew its support for indirect talks.
Crowley acknowledged that top US regional envoys George Mitchell and Jeffrey Feltman had spent the past 24 hours calling Arab leaders in a bid to keep the peace talks on track.
"We have reached out... to a range of leaders. And I think we jointly remain committed, you know, to this process, acknowledging that, obviously, it is a difficult environment, given the Israeli statement," Crowley said.
And Crowley made it clear that while Washington accepted Netanyahu's apology, they held him accountable.
"We accept what Prime Minister Netanyahu has said. By the same token, he is the head of the Israeli government and ultimately is responsible for the actions of that government," Crowley said.
The United States also announced Friday it was providing an additional $55 million to a UN program aiding Palestinian refugees.
Follow Emirates 24|7 on Google News.