Europe's Arabs view Egypt chaos in awe, fear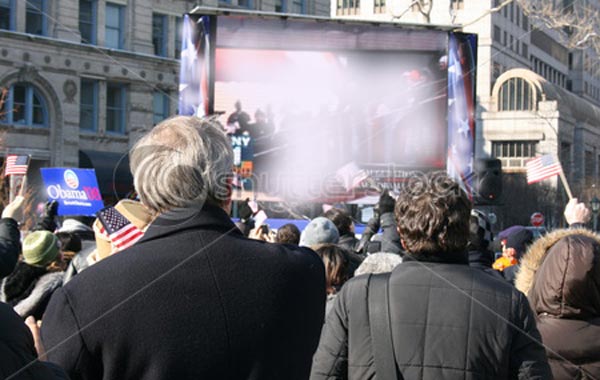 Arabs living in Europe say they have watched events unfold in Tunisia and Egypt with a mixture of awe and fear as governments crumble and a breakdown of order threatens their friends and relations.
Egyptians in London spoke of frantic calls from their family in which they were told of armed criminal gangs roaming the streets after massive protests erupted against the government of President Hosni Mubarak.
"My cousin is calling me, shouting SOS. Criminals, gangs are everywhere, breaking into homes. I'm beside myself with worry. I haven't slept," said student Raouf Ghali, 41.
In Egypt, protesters defied police and the army to turn out in their thousands across the country for a sixth day to demand the end of Mubarak's 30-year rule, and in Tunisia mass protests in recent weeks have toppled the president.
Millions of Arabs have emigrated to Europe from the Middle East in recent decades, many to escape stifling autocratic rule, war or limited economic opportunity -- precisely the conditions that have sparked the demonstrations.
Some hoped the protests would spread across the region.
"I hope all Arab people rise up and take their rights. If one man can bring down government in Tunisia, then there's hope for Morocco," said a Moroccan restaurant worker on London's Edgeware Road, who gave her name only as Sanaa, 27.
The protests that brought down Tunisian leader Zine al-Abidine Ben Ali on Jan. 14 erupted after a young man set himself on fire because police seized his grocery cart. In other parts of Europe, some emigres said they welcomed the prospect of change in the Middle East but feared Islamist extremists could use any ensuing power vacuum to seize power.
"The worst case scenario is of an Islamist takeover of Egypt where they break the peace treaty with Israel and set back womens' rights by decades," said Albert Turquier, 65, who moved to France from Lebanon in 1972.
"There is also the cautionary lesson learned from the Iranian revolution where a popular uprising gave way to a repressive regime."
Others in London said they wanted Mubarak deposed, but were pessimistic that conditions in Egypt would improve. Poverty and unemployment have been endemic for decades, with many struggling for food.
"Democracy and a better future in Egypt? If I could, I'd get all my family out of there and bring them to the UK. Talk is cheap, and we hear a lot of it," said Mustapha Mahmoud, 27.

GOVERNMENT PLOT?
Egyptians living in Greece also were pessimistic.
"We are very sad and anxious about the way things have developed," said Yousef Samuel, head of the Association of Egyptian Workers of Greece.
"It began as a movement ... to demand a better life. But as it developed, criminal elements crept in."
Police have melted away in some areas, a move some Egyptians say is a government plot to instil fear among the people to keep them at home and away from the protests.
"The police sat on our heads for 30 years, the state spending billions on them. Now that the people need them, where are they? They were only there to protect a corrupt government," said Egyptian restaurant worker Mohammed Ismael, 46, in London.
In the oil-exporting Gulf region, where many Egyptians work to help their families back home make ends meet, were torn between wanting to head home to be with their relatives and the necessity to hold on to their livelihoods abroad.
"I am worried and want to go back," said Jaballa, 24, outside a waterfront lounge in Dubai.
"But if I go I will lose my job. We all hate the president and the government, but we don't want to risk anything in Dubai, because we wouldn't find a better life if they send us back to Egypt."
The writer is a Reuters correspondent
Follow Emirates 24|7 on Google News.