Abu Dhabi Police warns public about theft of credit card balance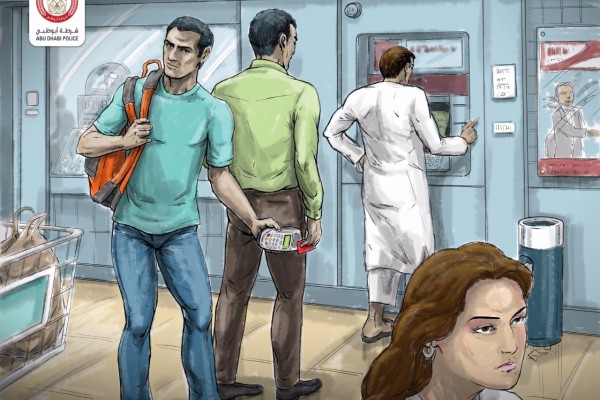 Abu Dhabi Police has warned the public to be on alert for credit card theft using electronic devices attached to ATM machines.
Brigadier General Omran Ahmed Al Mzarouei, Acting Director of Criminal Investigation Directorate in the Criminal Security Division, stressed that no reports of such thefts have been received, and said stealing from bank accounts could be done through electronic devices.
He called for the outlawing of this technology, especially abroad, as hackers could use this method to transfer pin codes, and noted that there are common mistakes that should be avoided to prevent the theft of credit card information, urging people to monitor any suspicious activity or people when they withdraw money or pay in shops.
Brigadier General Al Mazrouei provided advice, including being cautious about devices that copy credit card data, and noted the importance of checking if there are strange devices close to ATMs.
He clarified that the danger lies in copy reader devices containing an extremely small camera which stores pin codes of bank cards and sends the encryptions of its magnetized strip to thieves to re-enter the data again, which allows them to make purchases or withdraw funds.
Al Mazrouei also called for not leaving credit cards in an obvious place, particularly inside vehicles, and searching for safe systems when shopping with credit cards on the internet. He also mentioned the necessity of protecting passwords and not revealing their details, as well as receiving text messages for each withdrawal or purchase, in coordination with the bank which issued the card.
Follow Emirates 24|7 on Google News.