10,200 fake beauty products seized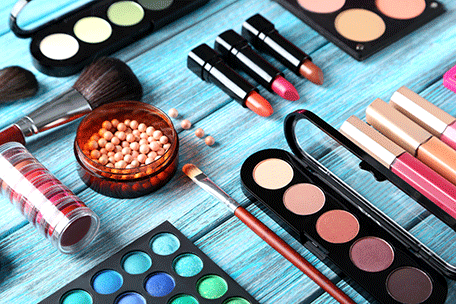 Abu Dhabi Department of Economic Development, DED, has seized 10,231 counterfeit beauty and skincare products in an inspection campaign launched by its Commercial Protection Directorate, CPD, in Mussaffah, Abu Dhabi.
The CPD also issued 12 fines against vehicle owners who transported products without a license in Zayed City Centre in Abu Dhabi and the Industrial Zone in Mussaffah after an inspection campaign.
Ahmed Tarish Al Qubaisi, CPD Acting Director, said that the DED will continue the campaigns which aim to combat commercial fraud in the Emirate of Abu Dhabi and put an end to the phenomenon of unlicensed commercial activities.
"The campaign was executed in storage facilities of beauty and skincare products in Musaffah area, and was carried out as a result of complaints and reports from the public and trademark owners about the widespread circulation of these items in the markets of Abu Dhabi City.
"They represent the DED's quick response as per its mandate and responsibilities set out in Law No. 02 of 2009 on the establishment of the DED, and Resolution No. 25 on the regulation of economic activities and commercial licensing, authorising it to impose penalties that could amount to closure against any establishment involved in commercial fraud," he added.
Al Qubaisi said that the campaign reflects the DED's commitment to protect trademarks and intellectual property, combat commercial fraud and protect consumers from the potential damage and health risks of using such products.
Al Qubaisi said that the inspection campaign on goods transportation vehicles aims to make sure that such vehicles and their drivers have the correct license that authorises them to practice this activity, a step that aims to combat unlicensed practices which affect legitimate and DED-licensed drivers and vehicles.
"It turned out that those who were fined during the campaign were daily wagers and the vehicles they use are registered for individuals and not duly licensed companies, which pose risks to the public and distorts the overall scene of the city. When people deal with these unlicensed drivers or vehicles, they can't guarantee their rights as the whole process is illegal and the DED has no obligation to look into any consumer complaint if there was any dispute between the two parties," he added.
Al Qubaisi said that to combat this practice, the DED is going to write to various stakeholders, including the Transport Department, Abu Dhabi Municipality and the Ministry of Labour, for each to work in their own capacity to align common efforts and launch joint campaigns in certain places where unlicensed activities are practiced.
The campaigns are part of the DED's annual plans that seek to combat the practices of commercial fraud and unlicensed activities in the Emirate of Abu Dhabi in coordination with all government stakeholders.
Follow Emirates 24|7 on Google News.