ATM thieves nabbed in Fujairah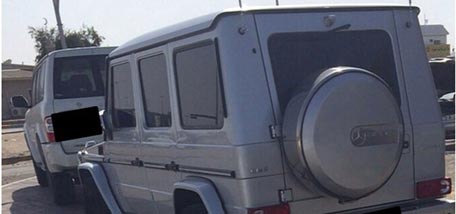 Fujairah police arrested four men who robbed large sums of money from ATM cash machines in the emirate, using luxury cars in their operations.
Police, quoted by Emirat Alyoum daily, said the first robbery involved around Dh160,000 from a cash machine in the city while a second one was a failure as a safe from a contracting company contained no cash.
The four struck again in Dibba Fujairah early this month when they stole an ATM machine containing nearly 753,0000 and a safe owned by a communications company containing nearly Dh14,500.
Police said the three Emiratis and one Asian used stolen luxury cars in their burglaries and that they were arrested. Most of the loot was recovered including a Dh195,000 car bought by one of the thieves.
Follow Emirates 24|7 on Google News.