'Bulging' pocket man sends Dh10k home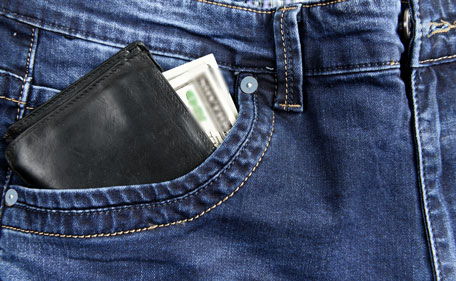 Suspect's bulging pocket led police to arrest him after he allegedly stole a wallet comprising Dh10,500, Dubai Criminal Court heard.
The victim, WI, had accompanied his child to the play room in his building, spent about 10 minutes there and left.
"Two hours later, I released my wallet was missing. I headed to the security and informed him," testified WI in court.
"Camera footage in the play room area revealed I had the wallet in my pocket while entering the room. But it was not in my pocket when I left the room," he added.
The building cleaner, MA, was the only one who had entered the room during the period WI and his child was in there.
On closer look, the footage showed MA's 'bulging' pocket as he walked out.
Police arrested MA the same day and confiscated a receipt of Dh10,282 he had transferred to his home country.
However, MA had denied stealing the wallet.
The court will issue verdict on March 7.
Follow Emirates 24|7 on Google News.