'Contract killer' introduces himself to Dubai Customs officials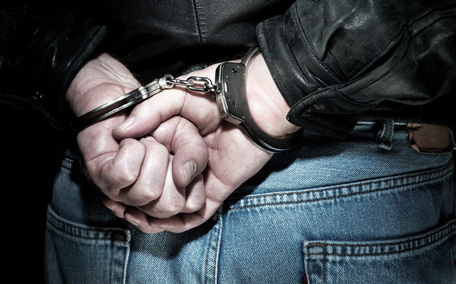 During a bag search by Dubai Customs, a passenger arriving at Dubai Airport revealed a bit more information than necessary.
"I am a contract killer," he said.
Speaking to Emirates 24|7, Hassan Ibrahim, Senior Inspection Officer at Dubai Airport, detailed the encounter he was involved in.

(Hassan Ibrahim, Senior Inspection Officer)
"The way we deal with the passengers, the kindness from our side and our calm behaviour towards them, helps them calm down and sometimes encourages them to cooperate with us," explained Hassan.
He recalls this incident while the team were doing a routine check on a passenger's bags.
Hassan said: "One of our officers spotted some signs from the passenger's body language, which led him to investigate and ask him a few questions."
He added: "After that we proceeded to physically check his luggage."
Upon opening his bags, the Dubai Customs officers found seeds, to which the passenger said: "They are seeds for marijuana, but they are unplanted seeds."
The officers proceeded with a further check to find out if there wasn't any additional illegal items hidden in his luggage.
Hassan said: "We searched his bag and asked him if he had anything else with him, and he said 'Yes, I have heroin."
"I was surprised and asked him where he kept it, so he pointed to one of the bag's pockets, and said 'here'."
Hassan continued: "When we opened it, he said, 'Gotcha'!"
The Senior Inspection Officer then asked him what his profession was, to which the passenger replied: "I am a contract killer."
The officers, who could not believe what they had heard, then found a keychain on him with a stretchable cord.
The passenger said: "I use this to choke, it's for killing people."
However, the Dubai Customs officers remain undeterred, fully aware and prepared for unexpected surprises and outbursts.
Considering the astounding volume of passengers at Dubai Airport, understanding the psychology of these diverse individuals, proves to be an essential tool for the thoroughly qualified Dubai Customs officers and inspectors.
They understand current threats and risks to security and how to manage them.
"There was something not right about him, unnatural, but we still dealt with him in a polite and professional manner," explained Hassan.
He added: "It didn't make us nervous, and in this situation I still have to do my job and check everything because sometimes passengers will try to behave this way to try and make us nervous and stop us from working."
Click to read: Craziest animals smuggled into Dubai...
Follow Emirates 24|7 on Google News.