Crime: Man raped teen step daughter for 3 years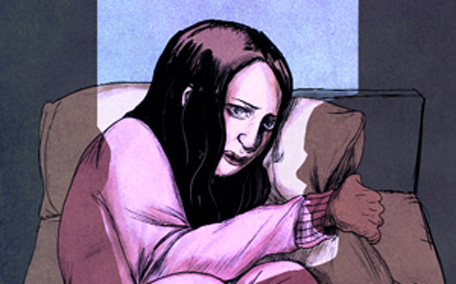 A man raped his teen age step daughter for nearly three years before his wife discovered the crime and reported him to the police in Abu Dhabi, prompting the prosecution to demand his execution.
The unnamed man began raping his wife's daughter when she was 12 years old and continued doing so for nearly three until she told her mother when she came back home at dawn after she was forced to accompany her step father.
When her worried mother asked her where she was, she was first afraid to tell her the truth but then revealed that her step father had raped her since she was 12.
She told her mother that he forced her to go out with him and took her to a deserted place deep in Abu Dhabi's desert, where he raped her again under the influence of alcohol. The girl said she could not tell her mother all this time because he was threatening her and that she was scared to refuse his advances.
Medical tests showed the girl had lost her virginity for a long time while the defendant claimed he was not aware of the crime as he was under the influence of alcohol.
According to Dubai-based Emirat Alyoum daily, the prosecution ordered the detention of the defendant for 21 days for interrogation after which he would be sent to the criminal court on charges of raping a minor, drinking liquor and driving under the influence of alcohol. It said the prosecution recommended death sentence against the defendant.
Follow Emirates 24|7 on Google News.