Debt-ridden cabbie fakes attack to leave emirates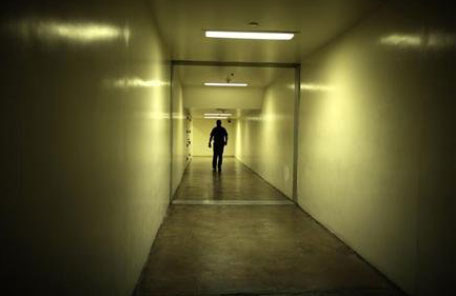 An Asian taxi driver reeling under debt concocted a movie-like plot that he was robbed by four Africans in a rugged area in Fujairah, just so he could return home.
The plot boomeranged and the cabbie ended up in jail.
People who read the story told by the driver to the police may think that he is either an intelligent person, or heavily influenced by crime and suspense movies.
The driver apparently thought it over many times before embarking on such a venture by driving towards a valley near the eastern town of Dibba Al Fujairah and parking his car just near the edge.
He then pushed the car down and later used a sharp object to make marks of bruises on his body, before calling the police.
The semi-official daily Al Ittihad said the cabbie told the police that he was in Sharjah when four African men asked him to give them a lift to Dibba Al Fujairah.

On the way, they asked him to stop near the valley, where a black car was waiting. They then forced him into that car and drove to another area, where they beat him up and robbed him after pushing his own car into the abyss.

"Police nearly believed the man, but after thorough examination and investigation, they found that he was lying," the paper said, quoting a police spokesman.
"The police discovered that the story was from his own imagination and those four Africans never existed.
"He simply hurt himself and pushed the car into the valley. The driver later confessed to what he did and said that he just wanted to return home because he is saddled with traffic fines and owes money to friends and his employers.
"Instead of sending him to his country, the police sent him to jail."
Follow Emirates 24|7 on Google News.