Deported duo sneak back, steal car for sale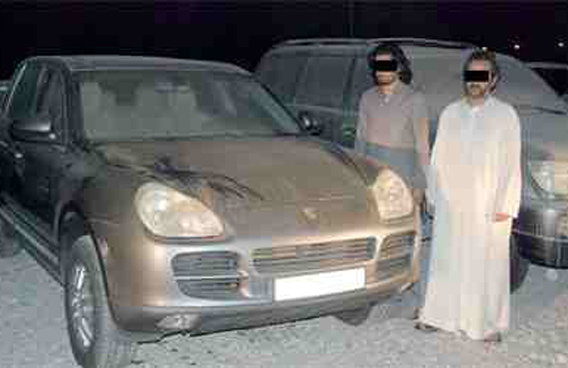 Sharjah police arrested two deported men who stole an expensive car offered for sale by her owner after managing to sneak back into the UAE.
The two had seen the car in an advertisement in a UAE English language daily and phoned its owner, pretending they want to buy the vehicle, a Porsche Cayenne, Emirat Alyoum daily said.
"One of them went to her and asked if he can test the car…he got in, drove away and never returned," the paper said.
After she provided them with their descriptions, police succeeded in locating one in Ajman and arranging with police there for his arrest.
He confessed to stealing the car and told them it was with his accomplice in Al Ain. The other was also arrested and the car was regained.
"Police found that the two had a criminal record and had been deported from the UAE before," the paper said without identifying them.
Follow Emirates 24|7 on Google News.