Dh300,000 in gold stolen: 3 thieves held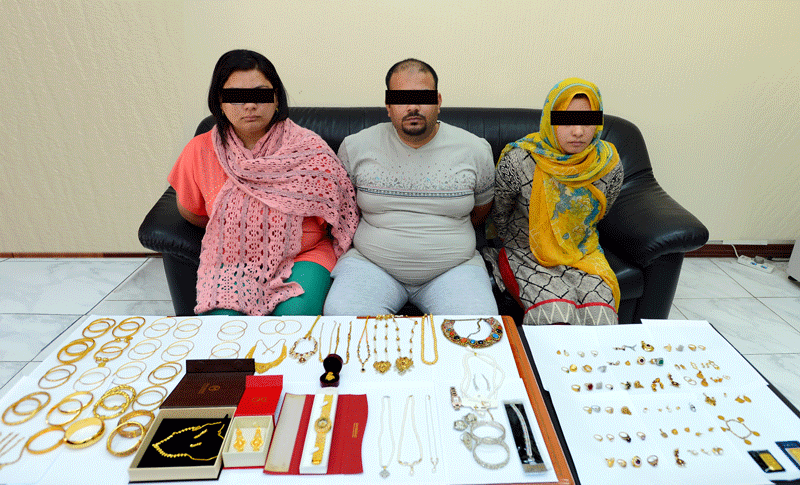 Sharjah Police has arrested a three-member gang of thieves who stole gold jewellery worth Dh300,000 from a house.
The gang of Pakistan nationals consisted of a man and two women, police said. Stolen gold jewellery worth Dh300,000 was recovered from their house.
Police the victim of the theft, a Pakistani woman, had placed an advertisement on a web site for renting out a room of her apartment.
A man called her and expressed willingness to take the room on rent. The caller came to her house along with two women. After they agreed to take the room on rent, the woman left her house.
When she returned, she was surprised to see her belongings scattered all over the house. The people who took her room on rent had disappeared and gold jewellery worth Dh300,000 was missing.
Police inspected the apartment and succeeded in determining the identity of the man, a Dubai resident, who had taken the room on rent.
When he was arrested, he was accompanied by the two women, one of them his wife.
The three arrested people confessed to other thefts from houses of people whom they contacted after seeing their advertisements for sale of mobile phones, jewellery and other belongings on web sites.
Sharjah Police has warned the public from falling victim to swindlers and urged them to ensure presence of more than one person during sale of second-hand goods.
Follow Emirates 24|7 on Google News.