Dubai couple's miraculous escape in running train-chase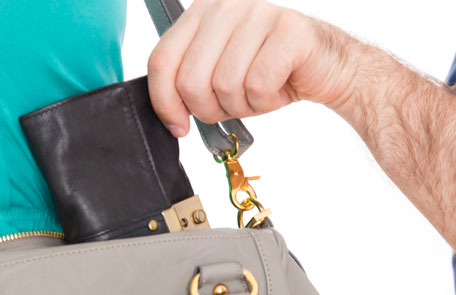 An expat couple from Dubai was robbed on a train in India and the woman had a miraculous escape after she fell off a running train while chasing the thief who snatched her bag.

The family - Venu Shankaran (31), Lipsy (27) and their children Mathews (5) and Michael (1) flew from Dubai to Mumbai on July 31. They continued their onward journey to their hometown in Ernakulam, Kerala, on Mangala Superfast Express train.

The family was fast asleep when the train pulled into Kanjangadu station in Kannur. Lipsy had her bag - comprising Dh9,000; Rs6,000; passports; ID Cards and other documents - underneath her pillow. As the train left the station, she felt someone pull at her bag. She kept her hold on the strap even as the thief made his way and jumped out of the moving train taking Lipsy along. She fell on the railway track and sustained injuries. A shocked husband raised an alarm and passengers pulled the chain and stopped the train, according to a source close to the family.

Meanwhile, people around helped Lipsy return to the same station. The family had to discontinue their journey to file a police complaint. Lipsy received treatment at a private hospital.

According to sources in the travel industry, several South Indian families from the Gulf are travelling by air to either New Delhi or Mumbai and taking a connection train to their hometowns to avoid paying the raising airfares, especially during peak summer months. Some take domestic flights, which also work out cheaper. A family of four can approximately save up to Dh5,000, add sources.
MUST READ:

Brazil to Syria via Dubai: Turk with 7kgs cocaine busted



Naked photos of ex on Facebook



Couple 'punish' girl with rape
Follow Emirates 24|7 on Google News.