Dubai Municipality confiscates 12 tonnes of goods from markets in Muhaisina labour camp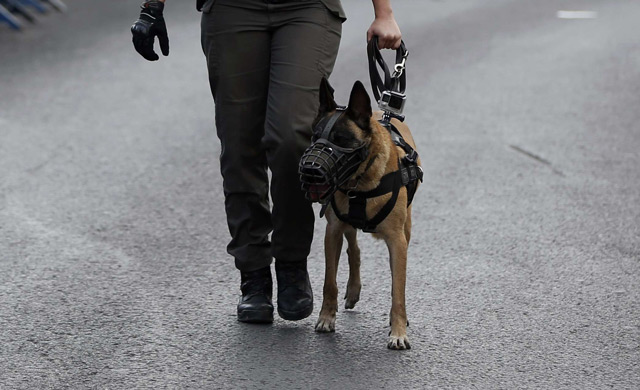 The Environmental Emergency Office of Dubai Municipality has carried out an inspection campaign on random markets in Muhaisnah 2 area in order to maintain public health and civilised appearance of the emirate, and the campaign resulted in the confiscation of 12 tonnes goods, including food items.
"We caught 16 illegal vendors during the inspection, which was conducted in collaboration with the Waste Management Department of Dubai Municipality, the Ministry of Human Resources and Emiratisation and Al Qusais Police Station, who sent an investigation team along with sniffer dogs from Dubai Police," said Mohammed Abbas Al Balooshi, Head of Environmental Emergency Office.
He stressed that the municipality has enhanced control over random markets. "We have confiscated a large amount of foodstuff sold in these markets. This included food that is safe for use and also damaged food items. The safe foodstuffs will be handed over to charity organisations, as the municipality has an agreement with Dar Al Ber Society to deliver food to those in need," said Al Balooshi.
He said that vendors in the markets were selling vegetables, fruit, meat and fish in the open air and without taking into account the rules of safe and hygienic storage. "The meat and fish were displayed below normal temperatures and without cooling, or putting on ice. Some were displayed beside trucks, where they were exposed to dust and other aspects of pollution," said Al Balooshi.
Al Balooshi added that the Dubai Police supported the campaign team with large number of men to control the inspection process in industrial areas, and in catching offenders in random markets, while the Waste Management Department provided the team with advanced equipment to clear the damaged materials that were confiscated on the spot.
He went on to say that the municipality formulates annual plans targeting specialised markets, including the Fruit and Vegetable Market, Deira Markets, Cattle Market, and Fish Market to catch offenders there, explaining that the aim of the inspection campaigns was to deter offenders from selling spoiled food in the markets.
He pointed out that these campaigns do not aim to deprive workers of the opportunity of buying cheap goods, but rather seek to ensure their health and safety, especially as all the campaigns have resulted in finding food items that are completely in violation of health and safety requirements.
"They offer all types of food unfit for consumption. They are mainly located in three places in the emirate, the Jebel Ali Industrial area, Al Quoz, and Al Muhaisnah. Each of these areas has 3 to 4 such markets," he said.
Follow Emirates 24|7 on Google News.