Dubai Police, Rochester Institute of Technology launch 'Financial Crime Digital Transformation' Diploma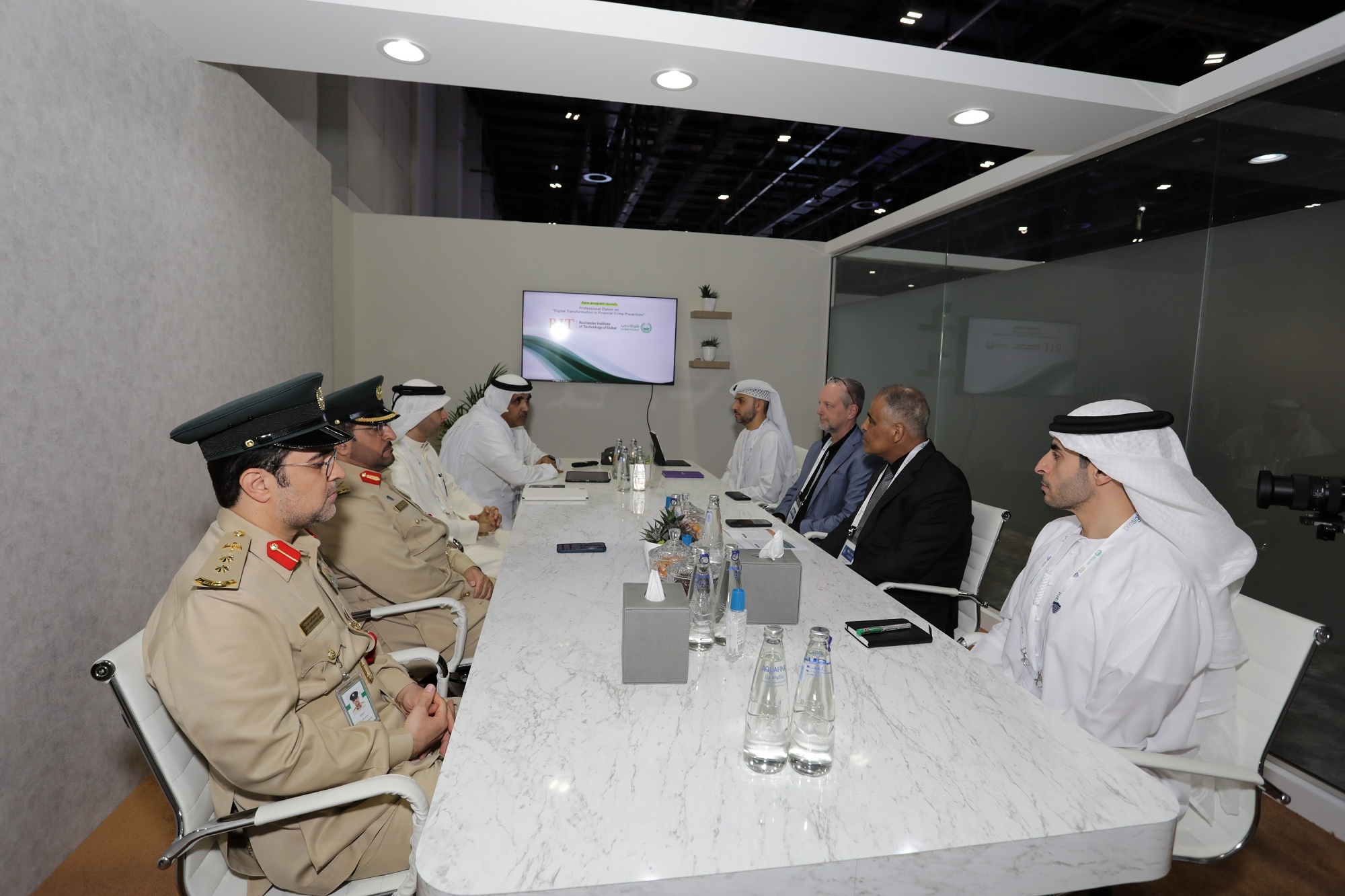 The Dubai Police General Command, through the General Department of Criminal Investigation and the General Department of Human Resources, has partnered with Rochester Institute of Technology of Dubai to officially launch a Diploma in "Financial Crime Digital Transformation". The programme aims to equip participants with the necessary skills and expertise to combat financial crimes, including money laundering, and improve their professional capabilities.
The launch of the Diploma occurred during the 2nd edition of the World Police Summit, which concluded its three-day event at the Dubai World Trade Centre. The summit brought together over 200 experts in the field of police and law enforcement to discuss current challenges facing police forces and the latest advancements, strategies, and innovations in the law enforcement and security spectrum, as well as the leading global challenges faced in efforts to combat crime and maintain safety and security.
Major General Jamal Salem Al Jallaf, Director of the General Department of Criminal Investigation, highlighted that crimes come in many forms and constantly evolve, with criminals becoming more skilled in executing criminal activities, especially those related to technology. Therefore, it is essential to develop effective responses and security systems in cooperation with partners and institutions from government and private sectors to attain the common objective of enhancing the security of societies.
Dr. Major General Saleh Abdulla Murad, Director-General of the General Department of Human Resources, stated that the diploma reflects Dubai Police's commitment to training and qualifying human cadres and refining their expertise through advanced and up-to-date training programmes established in partnership with leading educational institutions worldwide.
Dr. Yousef Al Assaf, President of Rochester Institute of Technology in Dubai, expressed his honour in partnering with Dubai Police to create the future in the areas of advanced technology and foresight. The Diploma in financial crime digital transformation and advanced technology will help boost the Dubai Police's efforts in future foresight, particularly in terms of digital transformation in the security system and the qualification of human cadres in the field.
Dr. Colonel Jumaa Ali Al Rahoumi, Director of the Anti-Money Laundering Crimes Department at the General Department of Criminal Investigations, emphasised that the diploma aims to qualify participants and enhance their knowledge capabilities in combating financial crimes. The programme also seeks to improve participants' knowledge on producing evidence-based and explainable machine learning tools, such as artificial intelligence systems, robotic process automation, and emerging blockchain, to combat money laundering and various other financial crimes, and equip them with the necessary skills to face multiple challenges.
Follow Emirates 24|7 on Google News.