Dubai Police Thwart Major Drug Trafficking Scheme by Three Gangs, Seizing 32 Million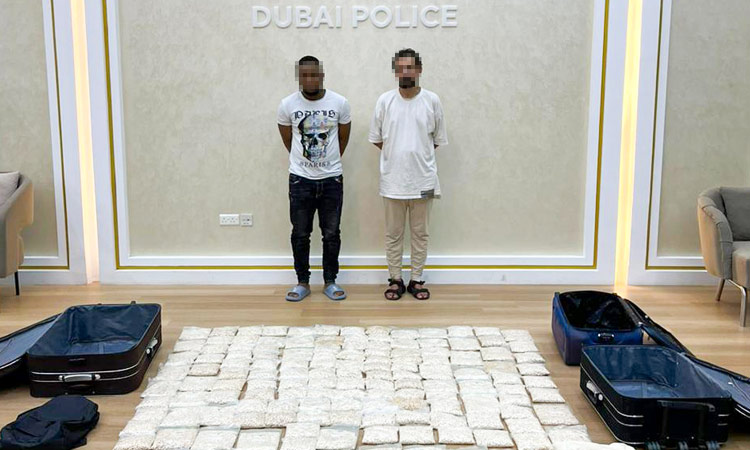 The General Department of Anti-Narcotics at Dubai Police has recently thwarted the drug trafficking plots of three gangs attempting to promote 111 kilograms of drugs with an estimated market value of 32 million dirhams and arrested 28 suspects of various nationalities.
The first operation targeted a gang attempting to trade 99 kilograms of Captagon, worth 31 million and 18 thousand and 700 dirhams, in different regions of the country. The three individuals involved were arrested following a well-planned ambush by the Dubai Police.
The second operation involved the arrest of an individual promoting narcotic substances through the use of an international phone number. The suspect was found in possession of 9.7 kilograms of crystal meth and materials used in filtering and manufacturing the drug.
The third operation targeted a person using social networking sites to promote drugs. The suspect was located and arrested in possession of heroin drug capsules, leading to the identification and arrest of 23 additional individuals who were in possession of heroin, crystal meth, and hashish.
The Dubai Police warns the public about the growing danger of drug promotion through social media platforms in light of recent technological advancements. Community members are urged to exercise caution when receiving messages from unknown sources and to report any suspicious activity immediately.
Individuals can report drug-related activity by calling the Dubai Police's non-emergency number (901), using the "Police Eye" service available on the Dubai Police app, through the e-Crime platform or the Force's website.
Dubai Police remains committed to protecting the community and maintaining the emirate's reputation as a safe and secure place to live, work, and visit.
Follow Emirates 24|7 on Google News.