Dubai-raised Kerala film star Leena Maria arrested in Delhi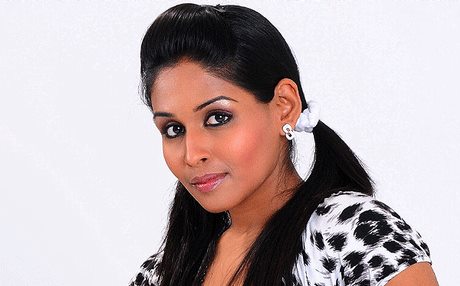 Leena Maria Paul 25, a South Indian film star born and brought up in Dubai, has been arrested by the police in India for cheating and criminal conspiracy, an Indian TV channel reported.
Leena lived and studied in Dubai before moving on to India. Her parents continue to work here.
According to Indian television channel NDTV, Maria along with her accomplices were arrested in a joint operation by Delhi Police and Chennai Crime Branch from Khari Farms in Fatehpurberi near Delhi.
(TWITTER)
Quoting a senior police officer, the channel reported, "She was hiding in Delhi along with her friend Balaji, alias Chandersekar. Four weapons were seized from her private security guards, who were also taken into custody."
Leena Maria Paul acted in the film 'Red Chillies', starring the legendary Mohanlal.
Besides other Malayalam movies, she was also to be cast in a John Abraham-starrer 'Madras Cafe'.
According to media reports the friend Leena was hiding with is also accused of posing as an Indian Civil Service officer to apply for a bank loan of Rs180 million Indian rupees.
Nine expensive cars and 81 expensive wrist-watches have were seized by the police.
The arrest has come as yet another shock to the large Keralite community in the UAE, who are already reeling under the shock of cricket star Sreesanth's arrest.
ALSO READ:
Laundry fine in Sharjah balcony: Upto Dh500



Cops on heist alert after motorist drives car through glass facade of Abu Dhabi jewellery shop
Body of murdered man found in Sharjah
Follow Emirates 24|7 on Google News.