Dubai shoplifters' tricks: Cut magnetic tags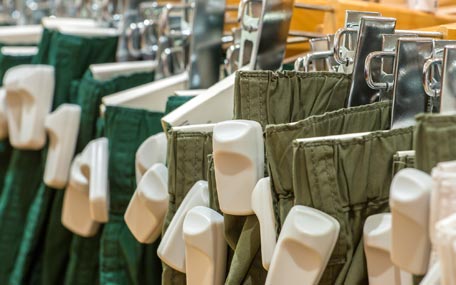 Two Egyptians, who allegedly fled with garments they stole from a shop after removing the magnetic tags, returned after 45 minutes to steal more, the Dubai Criminal Court heard.
AM, 27, truck driver and HS, 28, clerk were noticed roaming around in a well-known store by a security staff.
"I noticed two Arabs roaming around in the shop and kept an eye on them. They picked up a pair of shoes and a T-shirt and one of them entered the trial room while the other waited outside. Then the man came out of the room without the shoes and the garment.
"The two then stepped out of the shop and as the security device did not beep, I thought they had left the T-shirt and the shoes in the room," the security staff told investigators.
However, the two returned to the shop after 45 minutes and picked up a pair of jeans, a wallet and two pair of shoes.
"One of them entered the dressing room and after they stepped out of the shop, the security gate did not beep this time too. I followed them and caught them near their car while calling police. When asked about the stolen items, they replied that they are in the car," the security man said.
Police confiscated from their car all the stolen things which were found without the magnetic tag.
Police also confiscated from them a tool they used for cutting the magnetic tags.
The two admitted that they had hidden the garments underneath their clothes.
The court will reconvene on March 9.
Follow Emirates 24|7 on Google News.