Elevator rapist jailed for 10 years in Abu Dhabi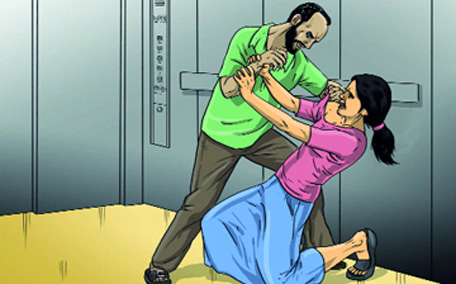 An Abu Dhabi criminal court sentenced a man to 10 years in prison for raping a woman inside a lift in a building in the capital and the jail term could be extended by another court trying the defendant on similar charges.
Abu Dhabi police had arrested the unnamed man following reports that he stalked women, mainly Asian housemaids, as they take the lift late night and sexually assault them. Police said he targeted those aged between 26 and 30 years and raped some of them under the stairs at knife point.
The man was tried on several charges including rape, attempted rape, assault and threatening his victims with a knife.
"He targeted Asian maids by waiting for them to be alone in the lift before attacking them," said Brigadier Maktoum Al Shareefi, director of the capital's police.
According to Dubai-based Emirat Alyoum daily, the court on Sunday also ordered the deportation of the man after serving his jail term. But it added that the sentence was based on one count, adding that he would be tried on four other charges and could serve much longer jail terms.
Follow Emirates 24|7 on Google News.