Emirati foils Al Ain cash machine burglary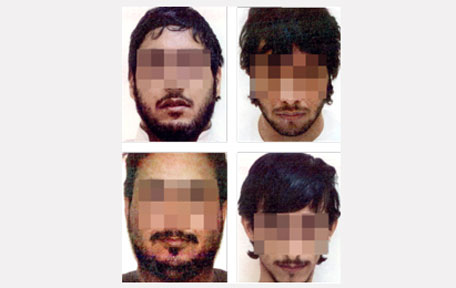 Four brothers who tried to rob a bank's ATM last month in the eastern oasis town of Al Ain dumped the machine on the road after they were chased by an Emirati man, the four have told the prosecutor.
The masked brothers, also found to have taken drugs, managed to wrest the machine out of the wall by using a rope tied to a stolen car and drove away in Yahr area.
The four were nearly 400 metres away from the bank with their loot when the rope snapped.
They stopped their car and wanted to load the massive machine onto the car when they saw the Emirati chasing them.
Just as that man phoned the police, they decided to dump both the machine and the car and flee the area to hide in the house of one brother.
"The four were found to have taken drugs while driving the stolen car to carry out the operation. They already had a police record," Emirat Al Youm daily said.
Police described the robbery attempt as the first of its kind in the UAE, adding that it resulted in the damage to the bank's front, the ATM and the road.
The paper said the Abu Dhabi prosecutor decided to send the four to the criminal court for trial.
Follow Emirates 24|7 on Google News.