Expat woman offered for sale for Dh5,000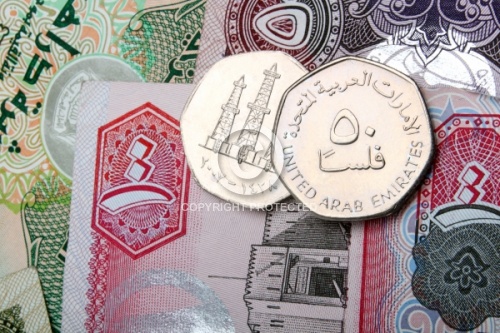 Two jobless Bangladeshis allegedly attempted to sell for Dh5,000 a compatriot woman whom they had forced into prostitution, the Dubai Criminal Court heard.

MK, the 26-year-old victim, was working in a readymade garment shop in Bangladesh.

"The money I was making was not enough to meet my needs, so I thought of improving my income by working in a Gulf state. I registered with a recruitment agency in Bangladesh. Later, the agency informed me that they had found a maid's job for me in the UAE and asked me to pay Bangladeshi Taka 50,000 for visa. I arrived at Sharjah Airport and a Bangladeshi employee of the agency received me and took me to the office in Ajman. My sponsor, who stays in Dubai, came and picked me on the same day," the maid told investigators.

After a month, disputes broke out between her and the housewife, so the family returned her to the recruitment office.

"I stayed there for two days before another maid called Najma was also returned by her sponsor. Najma incited me to run away from the office telling me that her husband Ismail can arrange me a more paying job. We both agreed to run away. We took a taxi to Ismail's house," she said.

The victim stayed in Ismail's house for two days before he told her that he had found her a maid's job in Dubai. Ismail handed MK to a compatriot called Noor.

"Noor paid Ismail Dh2,500 and took me to a flat where I stayed for one day. On the following day a man called Farid came to the flat and paid Noor Dh2,500. Noor asked me to accompany Farid, claiming that he will find me a job. Farid took me to a flat in Dubai and then told me that he had found me a massager's job in a women's salon for Dh1,000 monthly salary," she said.

In the massage centre, which was run by a woman called Sofia, MK was shocked to find out that the salon's customers were men. She argued about this with Sofia and the latter told her that this was the only job available for her. She has to offer massage to men.

"The first customer who entered the salon for massage asked me for sex. When I refused, Sofia beat me up and told me that she had agreed with Farid that I will offer massage and sex. She forced to me to offer sex for five days before Farid came to the salon. When he came, I told him how Sofia had forced me to offer sex and that I don't want to do that," she told investigators.

Farid took the woman to a flat where he handed her to MS against Dh2,500. The victim noticed that the flat was a prostitution den. The room was divided by curtains into three spaces and other two women were offering sex to men.

"When I told MS that I do not want to work in prostitution, he beat me up and forced me to offer sex to customers that he was bringing and collecting money from. One day, I tried to run away through the window, but MS discovered that and caught me before I could flee. Then he beat me up and handed me over to compatriot MM," she said.

MS was planning to sell the victim to a man via MM who was coming by car. Two other men in addition to the Pakistani driver were waiting down the building.

The victim and MM got into the car. One of the men got off and returned after five minutes and gave money to MM before police raided the car.

Police arrested MM and the Pakistan driver while the other two Bangladeshis ran away.

Police then sought the victim's help to guide them to MS who was running the prostitution den.

Tip off

On December 22, police received a tip off about a Bangladeshi who was offering a compatriot woman for sale for Dh5,000.

Police assigned an informer who pretended to be a buyer. He communicated with MM and agreed on the deal. Police supplied the police informer with Dh5,000.

After two days, the 'buyer' and the seller agreed to meet and conclude the deal. Police raided the car used by the accused. Police arrested the 'seller' MM, the driver and the woman.

MM claimed that he was only borrowing money from the man and denied trying to sell the woman. He claimed that he does not have any relation with the woman.

The Pakistani driver also denied any relation with MM and the woman. He told investigators that while he was in Al Muteena area, the men who were accompanying a woman stopped him and asked him to drop them near a hotel in the same area.

Police investigated the driver's claims and found out that he did not have any relation with MM.

MM, 23 and MS, 26, were both accused of human trafficking, selling a woman and forcing her into prostitution.

MS is also accused of running a prostitution den.

Police confiscated condoms and contraception pills and massage creams from the flat. MS claimed that the confiscated items were for his and his wife's use.

He denied running a den and offering massage to men.

However, he could not answer why the room was divided and why there were tissues stained by massage cream.

MS and his wife admitted that the woman was staying with them and claimed that someone called Farid had asked them to offer her accommodation against Dh200. MS told investigators that Farid had asked him to hand the woman to MM.

"I knew that the woman was good at massaging but she did not do that in my flat," MS told investigators.

The couple denied forcing the woman into prostitution or asking her to offer massage to men.

However, MS's wife, who had run away from her sponsor in Abu Dhabi two years ago, told investigators that she and her husband were renting partitions of their room to women. She also claimed that some of their female tenants were offering massage to men while others had offered sex as well.

Tests proved that the victim had a sexual intercourse recently and that she was pregnant and so she was referred to Latifa Hospital for medical check on her pregnancy condition.

The court will reconvene on March 8.


Follow Emirates 24|7 on Google News.