Fujairah cabbie murdered for just Dh70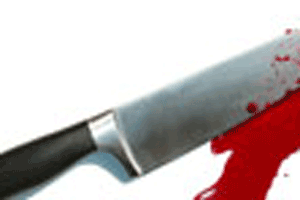 Two drunk men who went broke following a booze night at a hotel in Fujairah decided to steal money to resume their night even if this will cost an innocent life.
The two men had intent to kill to get money but they were shocked to find that they took the life of the taxi driver who gave them a lift for just Dh70.
To their disappointment, instead of going back to the hotel with only Dh70, each of them decided to go home, leaving the driver in a pool of blood in the middle of night.
The two had just stepped out of the night club looking for a victim when they saw a smiling taxi driver waiting just outside the hotel.
They accepted his invitation and jumped into the car. When he asked them where they were going, they said to him:"just drive."
As the car was past Maktoum St, the two asked the driver, who was enjoying listening to music in his car, to head for Masafi. They later asked him to keep driving on a non-asphalted road until they were in an outlying area just before mid-night.
"The driver then felt an arm wrapping around his neck while another used a knife to pierce it into his chest…in a few seconds, the driver was dead," Al Ittihad daily said.
"They searched his purse and the car drawers but to their shock, they found only around Dh70….they were extremely frustrated but apparently did not even think that this man paid his life for just a small sum of money."
The paper said the two men then decided to go back home instead of the hotel without feeling guilty of what they have done.
"They took a man's life just because they wanted to enjoy themselves with more drinks and women…they surely had not expected police to knock at their doors on the next day…the two were identified as the killers of the driver."
Follow Emirates 24|7 on Google News.