Maid waiting for sponsor at airport lured, kidnapped and raped; Dubai Police catch man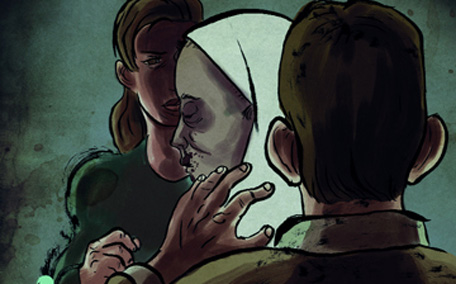 A Pakistani driver abducted and raped an Asian maid, after he claimed he was her sponsor, after she arrived at Dubai airport and was waiting for the real sponsor.

The 36-year-old Indonesian maid, MPS, was standing in front of the arrival lounge at Dubai International Airport, when a Pakistani driver approached her, claiming to be her sponsor, and asked her to accompany him to his car.

Then he took her to a deserted area, jumped into the back seat of the car to sit next to her. He forced himself on her and threated to kill her if she rejected him.

The maid kept on refusing, which made the driver punch her on the face a number of times, then the maid had no choice but to give in.

The victim said in her testimony to Dubai Public Prosecution that after the driver was done assaulting her, he dropped her near a residential complex and asked her to go to one of the houses there.

However, the security personnel intercepted her and helped her contact her sister after hearing her story. She was asked to approach the airport police, who arrested the accused while he was wandering around the airport area.

The accused defended his crime by claiming that he was under the influence of alcohol.

Dubai Public Prosecution has referred the suspect to an urgent criminal trial, after being indicted on four charges - kidnapping women, the use of coercion in sexual intercourse with the victim, threatening the victim, and physical attack on the victim. He will be punished under the Federal Penal Code No. 3 of 1987.

The medical report also proved that the made had sexually assaulted the Indonesian woman.
Follow Emirates 24|7 on Google News.