Man buys sheep with counterfeit money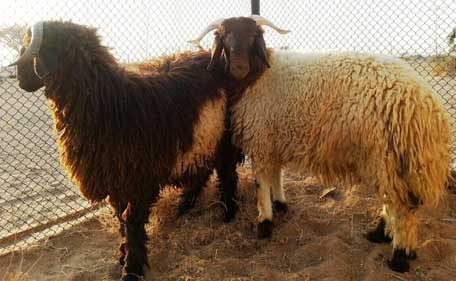 Abu Dhabi Police has arrested a Bangladesh national for buying two sheep from an Emirati woman with forged money.
The accused MM, 41, had chosen the best types of sheep from the 65-year-old woman.
In a statement, Abu Dhabi Police said the woman had been alerted by JS, Emirati, that he had sold two sheep in return for money in Dh100 notes which were found to be counterfeit.
Though the woman was unable to accurately describe the suspect, she could give good description of the two sheep, one of which was 'Najdi' and the other a brown, fat 'Naimi' with large horns.
The sheep's description helped the police to trace the animals. The arrested person was trying to sell the two sheep in a livestock market for Dh2,000.
The sheep were returned to the victim.
Follow Emirates 24|7 on Google News.