Man stabbed colleague for spitting tobacco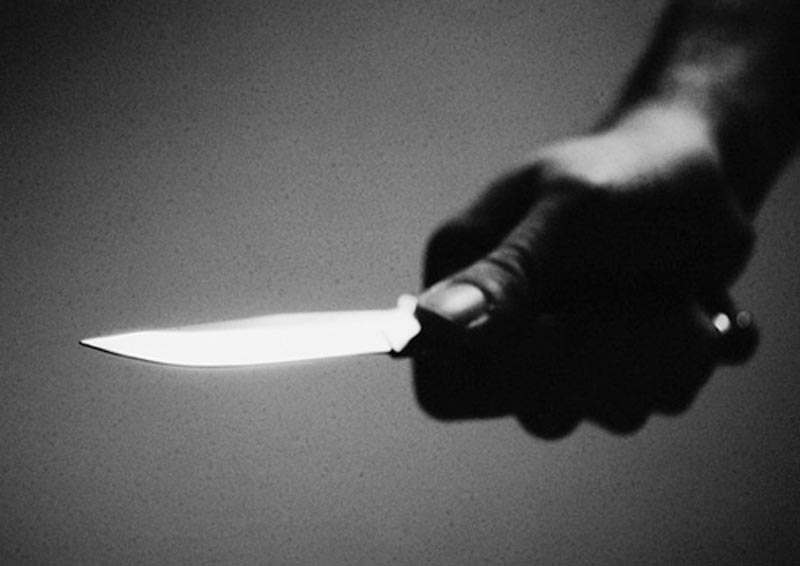 A 27-year-old electrician allegedly stabbed a co-worker five times when the latter asked him not to spit chewed tobacco on the machine he was repairing, the Dubai Criminal Court heard.

Dubai Prosecution accused MAM, Indian, of premeditated attempt to murder.

PVA, 27, Indian cleaner, testified that at 8am on Friday June 1, he was working at a company in Jebel Ali with the victim and the accused was servicing a machine.

"The two climbed a ladder to reach one of the machines. Then I saw that the victim was up alone. I asked him about MAM. He complained that MAM is chewing tobacco and spitting it on the machines and that he had asked him to bring some tools. The victim asked me to help him carry an engine. Then the accused came back, gave the tools and stood away for about 20 minutes. We were both busy repairing the engine. All of a sudden, the accused came and kicked the victim who fell on the ground and then pulled a knife and started stabbing him on his his neck, chest and belly. He was screaming: "Are you cursing me?"

"I intervened and asked him why he is stabbing the victim. He threatened to stab me too if I came closer. I rushed to seek other workers' help. We all rushed back and he also threatened to stab the men until one of the workers caught hold of him. Other workers called for ambulance and informed the police," he testified.

TVR, 41, security guard, repeated the same testimony saying that when he rushed to the scene he saw the victim lying unconscious on the ground and he was bleeding profusely.

"I also I saw the knife the accused used to stab the victim. Workers caught the accused and prevented him from fleeing. I called the police and asked for ambulance," he testified.

Sergeant Saleh Mohammed testified that the accused admitted to stabbing the victim, claiming that the latter had abused him. He also confessed to bringing the knife from his accommodation.

The victim SJ, 36, Indian, testified that he only asked the accused to stop spitting chewed tobacco on the tool box. "I told him are you crazy to do that. He answered, 'You are crazy'. I continued repair work on the machine while standing on the ladder. All of a sudden, I was stabbed in my back and then I fell on the ground unconscious. I woke up after 30 days in the hospital," he testified.

Forensic reported that the victim has sustained fatal stabs deep into the chest cavity and that his condition is very serious.

The court will reconvene on February 10.

Follow Emirates 24|7 on Google News.