Man tries to bribe public servant with Dh40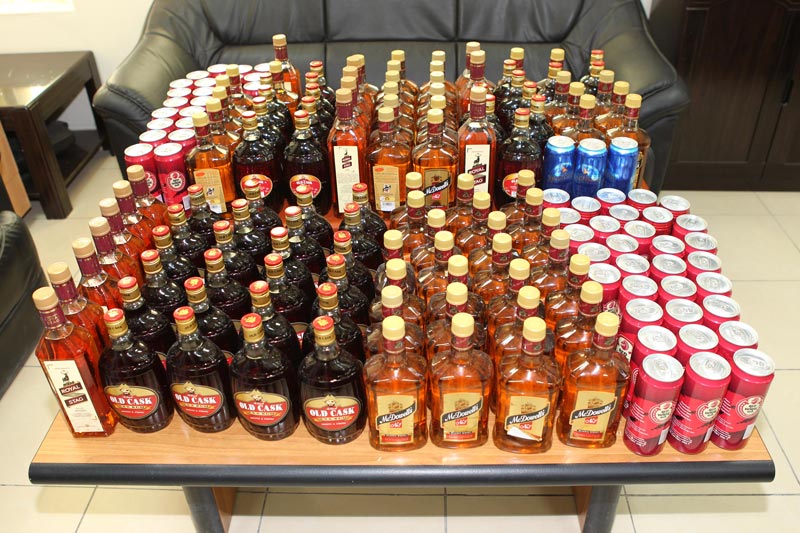 Police in Dibba Al Hosn town arrested a Pakistani man on charges of trying to bribe a civil servant by offering him Dh40, a newspaper reported on Tuesday.
The technician at the vehicle examination section in the traffic department reported the man to the police after offering him the money in return for a quicker service.
The semi-official daily 'Al Ittihad' said the Pakistani was detained for interrogation and would stand trial on charges of trying to bribe a public servant.
10,000 bribe for cop
A Pakistani alcohol dealer allegedly offered two policemen Dh10,000 besides liquor worth Dh3,000 against not arresting him, the Dubai Criminal Court heard.

On October 17, at around 8.15am, Fist Corporal Marwan Mohammed and his colleague Aref Abdulsalam were patrolling the Emirates Road when they suspected a Toyota Corolla car at Al Khawaneej area exit.

"We stopped the car and found out that it is owned by a rent-a-car company. When asked to open the trunk, the driver pretended to receiving a phone call and after that he told us that his mother had died and that he needs to go.

"I repeated my request to him to open the trunk and he again told me about his mother's death. For the third time, I asked him to do that but he refused and looked very confused. Because he did not obey my order, I asked my colleague to arrest him and take him to the patrol.

"At this time, he bent and opened the trunk and when we saw cartons of alcohol bottles, he ran away. I ran after him for about 3km but he managed to hide in the desert. I returned to the patrol and asked for support.
"When another patrol arrived, we searched the area. I searched for him on foot by following his footprints in the sand. Finally, I found him hiding behind a bush. I called my colleagues who came and arrested him," said First Corporal Marwan.

When the policemen returned to the car, the accused started offering bribe to them. He told them: "What is the use of arresting me, you can make Dh10,000 besides getting the liquor free."

"I asked him to keep quiet, but he repeated his offer several times while we were taking pictures of the car with its load," said the policeman who drove the accused and the car to the police station.

The accused claimed that a person in Ajman had asked him to transport the wines and hand it over to a person in Dubai against Dh300.

Dubai Prosecution noted that in November the Misdemeanour Court had sentenced the accused to one month in jail for possessing alcohol.

Standing before the Criminal Court on the charge of offering bribe to policemen, the alcohol dealer denied the accusation.

The court will reconvene on March 26 for the defence.
Follow Emirates 24|7 on Google News.