Men to mark, women to execute: Sharjah cops expose gang of jewel thieves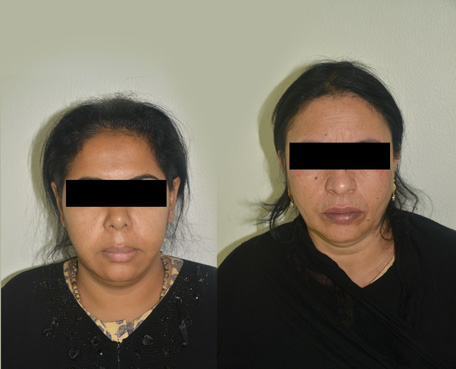 Sharjah Police's Criminal Investigation Department has arrested a gang consisting of three Arab women involved in different robberies in the emirate.
They had three male accomplices as well – including a father and his son.
The women used to break into apartments in different areas of the emirate, stealing jewellery, money and other valuable items.
A number of residents informed police about someone breaking into their apartments and stealing valuables.
Police team launched a manhunt and identified two Arab women – 49-year-old DCH and 46-year-old KK, both Arab nationals – as major culprits.
Police said one woman entered country illegally, while the second came on a visit visa and was living illegally after her visa had expired.
The two confessed committing thefts and told police about their third male partner – TAA – who was involved in identifying and delivering women to the target. He used to wait till the two women have completed the theft and then return to their apartments.
The accused told police that three more people were involved in crime – a man, his wife and their son.
They all managed to escape and left the country. Police were following up with a neighbouring country's authorities to arrest the accused.
Police have handed over the two Arab women and the man to the public prosecution in Sharjah to proceed lawsuit against them.
Colonel Jihad Sahoo, Director of Criminal Investigation, called on members of the public not to sympathise with beggars, stressing that many of them ask for money while their partners watching and by plan theft.
He appealed Sharjah residents not to leave doors open and make sure their apartments' are closed before going to sleep.
Follow Emirates 24|7 on Google News.