More people report crimes to Dubai Police online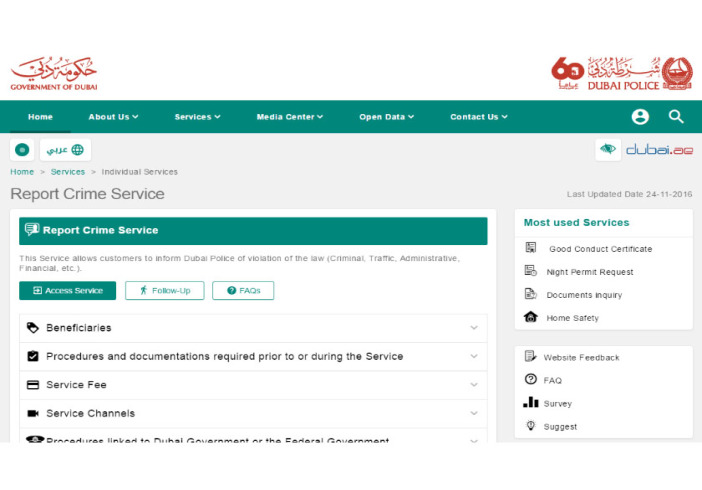 The Dubai Police received 6,669 reports in 2016 via its online "Report A Crime" service and a smartphone application, reflecting a 10 percent increase over 2015's figure of 5,351 reports.
The crime reports were received by the electronic communication department under the General Directorate of Operations at the Dubai Police. The "Report A Crime" service operates through the website of the General Command of the Dubai Police.
Captain Ahmed Mohammed Abdullah, the Head of the Electronic Communication Department, said they received 28,725 emails last year. The figure reflected a 15 percent increase over the 21,553 emails received in 2015.
He stressed that the department is always keen to receive emails from the public, and forwards them to the correct departments, which then respond to the emails within 48 hours. This was in line with the strategic commitments of the Dubai Police's General Command.
He attributed the rise in the number of emails and reports received through the "Report A Crime" service to the increased confidence of the public in the Dubai Police, since it handles all reports swiftly, seriously and in a highly professional manner.
The police track each report separately, to ensure it is properly dealt with. The force is committed to ensure that all information remains confidential, irrespective of whether the person giving information reveals his name and personal information, or not.
Additionally, the public is now much more aware about the various channels of communication that assist in providing access to the police, which gives people a sense of security.
Follow Emirates 24|7 on Google News.