New embezzlement case against ex-Deyaar CEO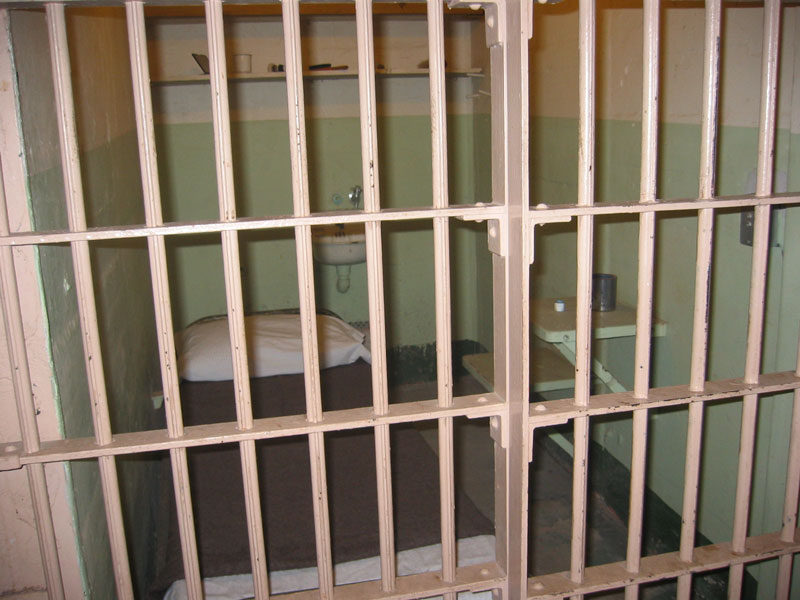 The Dubai Criminal Court heard a new embezzlement case in which ZS,47, the former American CEO of property developer Deyaar, is accused along with seven other executives, including four fugitives.
According to the records, in November 2007 and afterwards, ZS, who is currently in prison for other corruption cases, the former CEO of Deyaar, which is an affiliate of Dubai Islamic Bank and in which the Dubai Government has a 13 per cent share, exploited his position and in collusion with five company executives and senior official --identified as ROD, 40, Malaysian, head of legal affairs department, ATS, 36, Pakistani, financial manager, ABK, 52, Australian, vice head of the engineering department, WS, Lebanese, project manager (fugitive) , and JK, executive operations head (fugitive) -- submitted misleading information about a feasibility study relating to the purchase of land in Houston, USA, to MKK, former chairman of Deyaar's administrative board and obtained his approval for purchase of the land on November 4, 2007.
ZS is also accused of colluding with two fugitives -- MJ, a representative of Elegant Development Group (EDG) and JP, chairman of EDG, both holders of American nationality -- to buy from their company a plot of land in Houston.
JP owned 70 per cent of the US-based American National Title, the company that was assigned to manage a bank guarantee. JP was also chairman of EDG, seller of the plot of land.
ZS is accused of changing in the plot's deal contract information about the seller. In the ownership bond, he showed JP, not EDG, as the owner of the land.
The ownership bond was provided only on December 21, 2007, about a month after the deal was signed and money paid.
Against this contract, ZS transferred the value of the deal to the company that was running the bank guarantee account.
ZS colluded with MJ, representative of EDG, the real seller of the plot, to swindle Dh56.3 million of Deyaar's money by buying the plot for a sum much higher than its market price. He also helped MJ to make a profit of not less than $14 million (about Dh51.4 million).
ZS is also accused of helping Social Realty Services to get a commission of $1.327 million. American National Title was also helped to get $2 million as commission for managing the bank guarantee account.
ZS is accused of knowingly wasting Dh56.3 million of Deyaar's money by buying the plot at a price higher than its real market value. He is also accused of facilitating others to swindle Dh56.3 million of Deyaar's money by helping others to get commissions of $14 million, $1.327 million and $2 million respectively. He is accused of doctoring the land feasibility study to show that Deyaar would profit from the deal.
He is also accused of using forged documents to prepare the feasibility study in collusion with the other former executives of Deyaar and presenting them to MKK, former chairman, and obtaining his approval for the purchase of land. He is also accused of forging and using a forged purchase contract in collusion with former executives of Deyaar and EDG.
ROD, Malaysian, 40, head of Deyaar's legal affairs department, is accused of committing a number of violations in collusion with the other accused people. He failed to check the land's ownership document prior to signing the purchase deal. He is also accused of signing and approving the deal's feasibility study and submitting it to MKK, Deyaar's former chairman. He also went beyond the scope of his duties to sign on the purchase contract.
ATS, Deyaar's former finance manager, is accused of failing to ensure an assessment of the land's price prior to signing the contract and submitting misleading information to the company's chairman. He made the money transfer though he knew that the price of the land had been inflated.
ABK, Deyaar's vice head of engineering, is accused of preparing a feasibility study of the land not supported with documents. He included in the study the assumptions forwarded to him by ZS but did not check the assumptions.
WS, project manager, failed to visit the USA and check the land and its market price as he was supposed to do but signed on the feasibility study of the project. He also exceeded his authority and signed on the purchase contract of the land.
JK, Deyaar's former CEO for operations, signed on the feasibility study which was not supported by documents and research and falsely claimed a net profit of $211 million. Emails proved that JK knew the study was prepared on assumptions and instructions of ZS and not by consulting specialists, the records show.
All involved in the case are accused of criminal complicity with ZS.
The court will reconvene on September 2.

Follow Emirates 24|7 on Google News.