Sharjah police nab three house thieves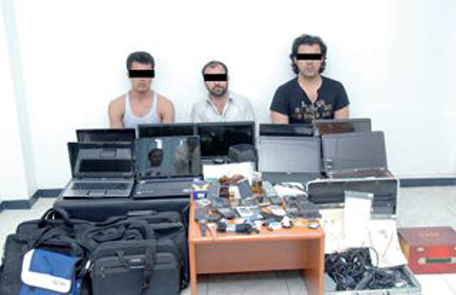 Sharjah police seized three Afghans who are staying in the UAE illegally for stealing many apartments in the emirate by sneaking in late night while their owners are in bed, newspapers said on Thursday.

Police raided their home and found a large quantity of stolen laptops, mobile phones, jewelry and money in various currencies.

"The three confessed to stealing many apartments by entering while the door is open and their owners are asleep," a police official said.

He said two of them, aged 35 and 20 years, are overstaying in the UAE while the other, 30, had entered the country illegally.
Follow Emirates 24|7 on Google News.