Soft-spoken, shy and ready to retire: Tragedy of Indian doctor murdered in Abu Dhabi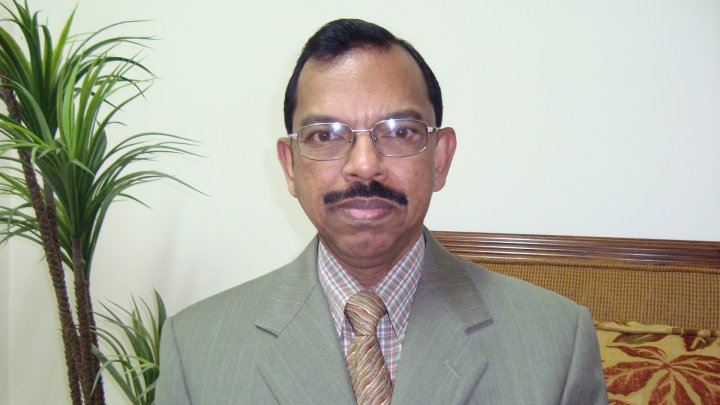 The Indian doctor who was brutally murdered by his patient on Thursday was all set to retire from his job, his colleagues in the hospital have revealed.
"He was very soft spoken and hardly raised his voice. The sixty-two year old doctor was contemplating retirement since the past two years," said Dr Ajay, brother of Dr Gopal, owner of Ahalya Hospital in Abu Dhabi.
A Pakistani man armed with a big knife allegedly stormed a private hospital in Abu Dhabi, grabbed Dr Rajan Daniel, a urologist and slaughtered him like a sheep inside his clinic. The man was undergoing treatment at the hospital under the supervision of Dr Daniel.
"We are all still in a state of shock. The doctor was just slain like a sheep. He died within one and a half minute. The murderer then tried to escape through the stairs. He accidentally entered into the causality section mistaking it to be the basement. That's how we managed to catch him," a hospital source added.
About 200 staff working in the hospital says they continue to be in a state of shock.
The Pakistani man has been identified as Mohammed Abdul Jameeli 46, employed by a construction company in Abu Dhabi.
"This was his fourth visit to the hospital. We are being told that he was upset about slow treatment but none of us are sure about the exact reason for the murder," the source added.
Efforts are being made to repatriate the doctor's body back to India. "The process will take a couple of days. We are hopeful of completing the process by Monday," said Dr Ajay.
The doctor has been living with his wife Geeta George in Abu Dhabi. His daughter Junu who is married and lives in India had visited her parents just a week ago. "They were here during the Eid holidays. Efforts are being made to bring her back on an emergency visit," said another source in the hospital.
Dr Daniel who is from Trivandrum in Kerala, India has been working in the hospital since 2007.
ALSO READ:

Hair waxing for 8-year-olds in Dubai? Shocking practice in salons



UAE police helps bust Kerala sex racket



Man gets his mother pregnant... again
Follow Emirates 24|7 on Google News.