Teacher beats student for cursing him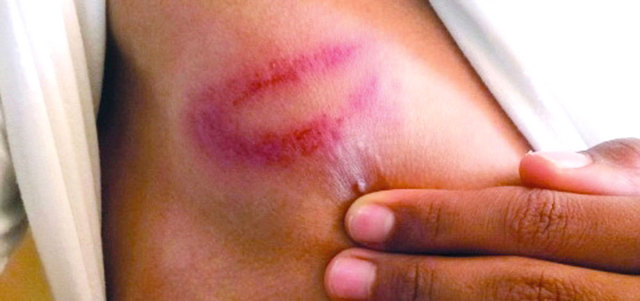 An investigation conducted by Ras Al Khaimah Education Zone about a teacher assaulting a student has revealed that the latter repeatedly insulted the former in the class in presence of other pupils.
Upset by his attitude, the teacher beat the student with a water hose on different parts of the body, Emarat Al Youm daily reported on Monday.
The incident happened last week in the Ras Al Khaimah's Sha'am Secondary School.
Somaya Harib Al Suwaidi, Director of Ras Al Khaimah Education Zone, revealed that the student also raised his slippers to the teacher's face which offended him and consequently he beat him.
She said the 10-grade student also cursed the teacher after an argument between the two.
Somaya Al Suwaidi revealed that the student continued to provoke and insult the teacher for quite sometime, hence the teacher hit the student with a hose on various part of the body.
It is worth mentioning that the brother of the student had filed a complaint against the teacher for physical assault, accusing the teacher of hitting his brother with a hose, causing injuries on various parts of his body after a verbal altercation.
The elder brother confirmed that he went with his brother to police station and filed a case against the teacher for beating his brother.
Police approached RAK Education Zone which promised an investigation into the matter. Ras Al Khaimah Education Zone then formed a committee which prepared the report.
Follow Emirates 24|7 on Google News.