Thief steals 10 batteries from parked trucks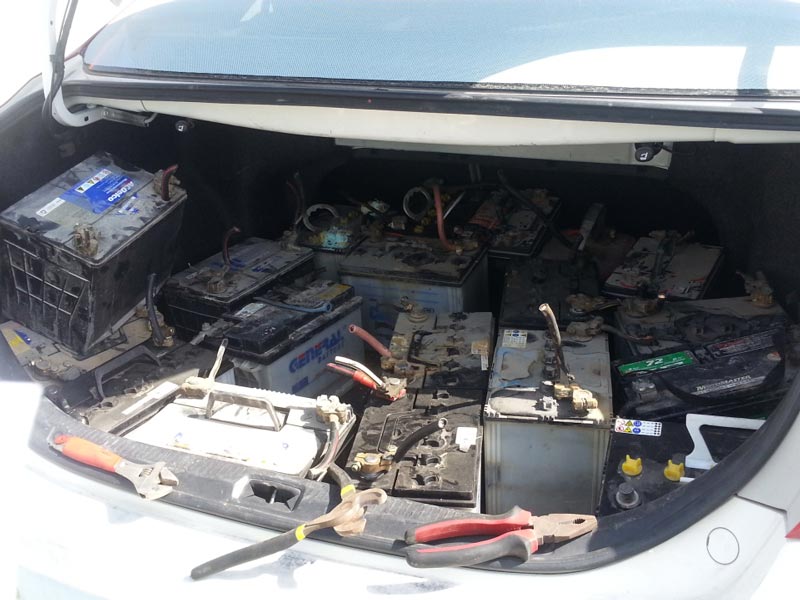 A Pakistani painter was arrested by a police patrol while he was stealing two batteries from trucks parked in Ras Al Khor Industrial Area, the Dubai Criminal Court heard.

Two policemen on patrol in Ras Al Khor late at night on November 4 suspected a man whom they saw carrying a car battery and putting it in his Toyota Camry.

"We observed him for some time and saw him carrying another battery and putting it in his car. We stopped him and asked him about the batteries. He admitted stealing them using a screwdriver. Searching his car, we confiscated 10 batteries in the car's boot," testified policeman Isa Ibrahim.

OA, 35, admitted to stealing ten batteries from five trucks parked in the same area.

Police informed owners of the last two trucks about theft of batteries worth Dh1,000.

Checking his car's plate number, the policemen found out that the plate belonged to another car.

The court will reconvene on February 9.


Follow Emirates 24|7 on Google News.