Three run-over accidents in 3 days on Dubai roads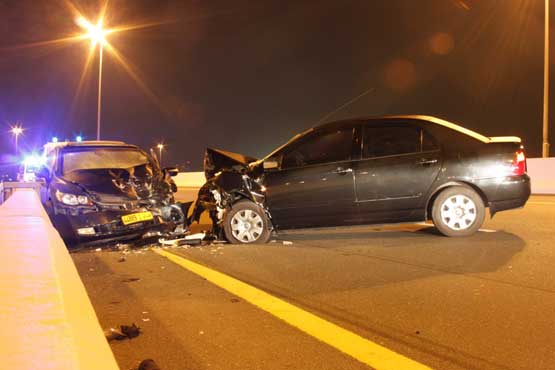 Three men were run over in the last three days on Dubai roads, police said.
Five people were injured – one serious – in different traffic accidents in Dubai in the last three days, said Major Mohammed Saif Al Zafeen, Director of the General Department of Traffi.
The first accident took place at 3pm on Tuesday when a man was run over by a vehicle on Oud Metha Road, sustaining minor injuries. On the same day, another man was run over by a vehicle near Ramada Hotel, seriously injuring him. An eyewitness said the man was crossing the road from the pedestrian crossing when the signal was red.
However, an accident happened at the Airport Road intersection on the same day when a vehicle jumped the red signal and hit another vehicle at 11pm. One passenger was injured in the accident.
Major Zafeen said a bike rider was injured after a collision with a pickup on Wednesday evening in Al Awir, injuring the bike rider. On Wednesday at 8pm, another run-over incident took place on Damascus Street when a Bangladeshi citizen was run over by a vehicle. The man sustained moderate injuries.
ALSO READ:

Apple launches double storage iPad


Groper fled with victim's iPhone
Follow Emirates 24|7 on Google News.