Trio smashed windows and broke into 50 Sharjah cars at night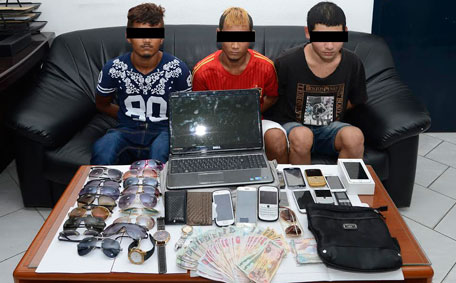 Sharjah Police arrested three Bangladeshis for alleged car thefts in the emirate.

The Criminal Investigation Department of Sharjah Police was acting on several complaints received from residents about valuables from their cars being stolen.

In all the cases reported, the glass windows of the vehicles were smashed and contents stolen at night.

The suspects, upon arrest, confessed to committing at least 50 such thefts.

Police confiscated the tools used in the robbery including gloves and screwdrivers.

The three has been transferred to Public Prosecution.

Sharjah Police has warned motorists to exercise caution while parking vehicles and urged them not to leave valuable inside cars.
Follow Emirates 24|7 on Google News.