Wadeema's father faces death by firing squad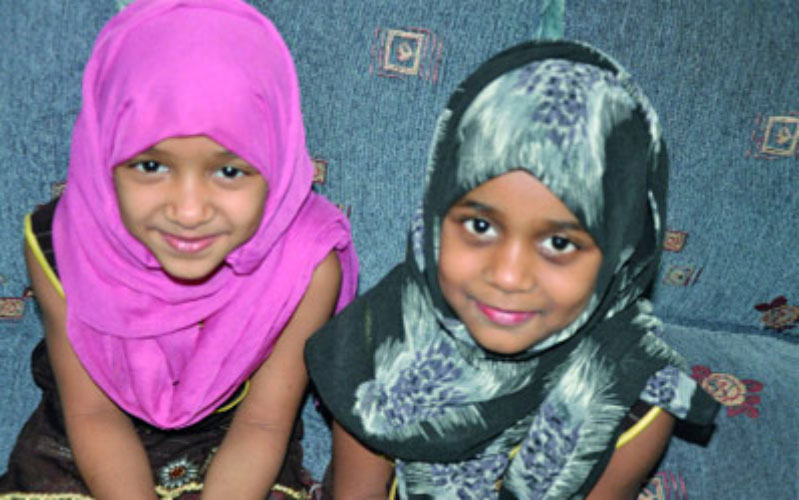 The father of 8-year-old Wadeema, the little girl who was tortured to death by her father and buried in the desert, has been sentenced to death while the father's girlfriend was given life sentence by the Dubai Court of First Instance.
The court announced the verdict today. The verdict is subject to appeal within 15 days at the Court of Appeal.
The Emirati father, HS, will be executed by a firing squad.
The duo tortured and burnt Wadeema and her sister Mira with irons and cigarettes, besides pouring boiling water on them, beating them and using a stun gun on them.
Wadeema succumbed to her injuries while her younger sister Mira survived.
The father and his mistress were arrested following a visit of the girl's uncle to their house. He reported that Wadeema was missing and the younger one Mira's condition was bad.
Police estimated from the decomposed body of Wadeema that she had died more than six months ago. The father and his mistress were accused of torturing the two girls with different tools and burning their bodies with irons and confining them for long hours without food in the bathroom or in the wardrobe causing the death of one and 10 per cent permanent disability for the other.
Earlier, during a hearing, the father had jumped from the dock and assaulted a policeman who was giving his testimony.
Policemen and anti-riot staff in Courtroom No 4 brought HSJ, 29, under control and stopped him from reaching the policeman who was making his testimony in the case.
The witness was standing in front of Presiding Judge Maher Salama Al Mahdi and was asked why the accused and his mistress used to lock the two girls in the bathroom.
"They did that whenever they wanted to have sex," the witness answered the judge. The accused jumped from the dock rushed towards the witness, shouting, "Why you are saying that, you are lying, this is a lie."
The Court's anti-riot staff and policemen guarding the court room overpowered the accused before he could reach the witness. Presiding Judge Salama ordered the accused to be taken back to the detention centre.
The prosecution had asked the court for the death penalty for the accused.
Recently, a new law was announced by UAE authorities aimed at protecting the rights of children to ensure a safe and stable life for them and protect them from abuse and neglect, be it physical, emotional, social or moral.
The draft law will apply to all children in the UAE.

The law has been named Wadeema's Law as a tribute to eight-year-old Wadeema.
MUST READ:
Follow Emirates 24|7 on Google News.