2 little Saudi sisters die within hours of each other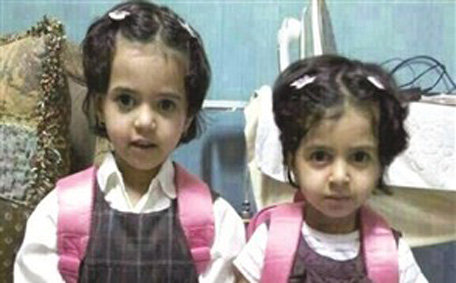 Tragedy struck hard at a Saudi family when their two little sisters aged three and four years died within hours of each other after their heart stopped due to a rare illness.
Their father Adnan Saleh Al Musallam said he had not recovered from the shocking death of his four-year-old daughter when he was told the other one also died.
Doctors at the hospital in the eastern town of Dammam said the two had suffered from what they medically termed as "cracking in the heart muscles".
They said the rare illness causes the production of potassium above the normal rate, adding this led to disabling of the heart's nerves and muscles.
"Doctors said this illness caused a severe disorder in the heart. As a result their hearts suddenly stopped," Musallam told Al Hayat newspaper.
"I blame the hospital for this tragedy. They did not explain to us the real problem before their death and they neglected following up their condition."
Musallam, who is left with a 60-day daughter, added: "I only wish if my daughters return to me. They had spent their life together all the time and have now left together."
Follow Emirates 24|7 on Google News.